The Top Ten Conservative Moments of 2015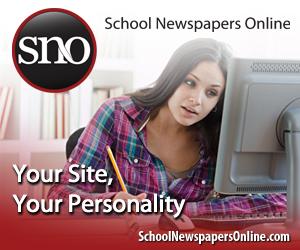 2016 will be a big year for politics. With ever more debating and campaigning in the coming months, the winners of the respective Republican and Democratic nominations will be determined. Then comes November, which brings the United States' 58th presidential election.
With the big year ahead, Americans are focused on the future. In the impending election season, however, it is also important to regard and remember what is now the past. The GOP has plenty to be proud of in 2015; here are The Minnesota Republic's picks for the top ten GOP wins of last year:
1) FIORINA SHOWS CONSERVATIVES RESPECT WOMEN
Contrary to the left's common misconception that a conservative ideology does not favor women, attendees of a GOP debate applauded Carly Fiorina as she defended women and proved they can be tough, too.
At the CNN Republican Presidential Debate on September 16, Fiorina was informed of a Donald Trump quote in Rolling Stone regarding Fiorina's candidacy:
"Look at that face! Would anyone vote for that? Can you imagine that, the face of our next president?!"
Fiorina responded, "I think women all over this country heard very clearly what Mr. Trump said."
Fiorina's response brought to light the immaturity of modern-day sexism, and as a GOP candidate standing up to stereotypes her party is subjected to, this response received a plethora of praise. Audience members met what Fiorina said with applause, confirming that a female GOP president sounds anything but ridiculous to the majority of conservatives in this country.
2) NOTEWORTHY ADDRESSES TO CONGRESS SUPPORT CONSERVATISM
In March 2015, current Israeli Prime Minister Benjamin Netanyahu spoke to the U.S. Congress. Netanyahu remarked on freedom, threats of terrorism, and the Iran Nuclear Deal.
Throughout Netanyahu's speech, conservative ideology surfaced. One of many examples concerns the Iran Nuclear Deal.
"Don't be fooled," Netanyahu said, "The battle between Iran and ISIS doesn't turn Iran into a friend of America."
Republicans praised Netanyahu's congressional address and voiced support for Netanyahu and his country.
In September 2015, Pope Francis delivered before Congress a speech filled with peace and humility. Many of the Pope's most resonant quotes aligned with conservative ideology.
"In a word, if we want security, let us give security; if we want life, let us give life; if we want opportunities, let us provide opportunities," said the Pope.
3) GOP CANDIDATES WIN ON DIVERSITY
Although the Left tends to portray Republicans solely as older Caucasian males, conservative presidential candidates certainly appeared more colorful and diverse than their liberal counterparts in 2015.
The Democratic presidential candidates in 2015 included Hillary Clinton, Bernie Sanders, Martin O'Malley, Jim Webb and Lincoln Chafee. Each of these candidates is white and over the age of 52. Aside from Clinton, every candidate is a male. Webb and Chafee dropped out of the race in October.
Conversely, GOP candidates have great diversity. Included in the original candidates are a woman (Carly Fiorina), a Canada-born Cuban (Ted Cruz), a black man (Dr. Ben Carson), a Latino (Marco Rubio), and a son of Indian immigrants (Bobby Jindal). Although Jindal dropped out in November, diversity remains higher among Republican candidates.
4) HILLARY'S EMAIL EARNS GOP SUPPORT
The way Hillary Clinton handled her classified information in emails as Secretary of State sparked controversy in 2015. Her trustworthiness, however, also took a hit.
"I did not send nor receive information that was marked classified," Clinton said.
Clinton's campaign eventually admitted that some of the information the Democratic frontrunner sent and received on her infamous e-mail account was classified, after all.
Because Clinton is basically guaranteed to secure the Democratic nomination, her e-mail scandal and perceived dishonesty benefitted her GOP counterparts. According to an October 2015 poll by Washington Monthly, the majority of Americans desire honesty above all else as a presidential trait.
5) TOM COTTON'S LETTER AND THE CONSTITUTION
In early 2015, Republican U.S. Senator Tom Cotton of Arkansas drafted a controversial letter to Iran regarding the Nuclear Deal. To Cotton and many Republicans, the letter was frank, matter-of-fact, and necessary.
The letter contained conservative ideology centering on the Constitution in a way that was anything but interpretive. Despite liberal backlash, the letter encouraged Americans to look at political disputes through a Constitutional and conservative lens.
6) PLANNED PARENTHOOD VIDEOS SUPPORT PRO-LIFE IDEOLOGY
Throughout 2015, the Center for Medical Progress compiled video evidence supporting its claim that Planned Parenthood sells the body parts of aborted fetal humans for profit. Although Planned Parenthood denied the accusations, the videos included interviews with medical employees who extracted fetal tissue and claimed to work with the pro-choice organization.
At the CNN Republican Debate in September, audience members applauded Carly Fiorina when she called out Planned Parenthood. Fiorina claimed she witnessed graphic video released against Planned Parenthood, and she passionately and publicly opposed what she saw.
7) H.R. 3134's SUCCESS
Following the controversy #6 brought forth, the House of Representatives voted 241-187 in favor of H.R. 3134, the Defund Planned Parenthood Act of 2015.
The bill calls for a one-year hiatus on Federal funding for Planned Parenthood while the investigation into the Center for Medical Progress' videos continues. Funding would not cease, however, should Planned Parenthood choose to stop providing abortion services and prove they have discontinued them during that time.
8) NATION REALIZES "POLITICAL CORRECTNESS" IS INCORRECT
2015 brought forth an important revelation: Contrary to popular belief, being a decent person and political correctness are not, in fact, the same.
During a protest regarding alleged racial conflict at the University of Missouri, a professor yelled at a reporter to go away as to protect the privacy and emotions of students and faculty. Fellow reporters claimed that stopping media as a result of sensitivity was both political correctness overkill and a violation of the First Amendment's guarantee to Freedom of the Press.
Following University of Minnesota students' initial vote to not hold a moment of recognition on future September 11 anniversaries, the Minnesota Student Association (MSA) received national backlash. Because the student government partially credited the potential to perpetuate Islamophobia to an event that killed many innocent Muslims as well as others, supporters of MSA criticized it for being too sensitive and looking for something offensive out of nothing offensive.
9) GOP CANDIDATES CALL OUT MEDIA
In the GOP debates of 2015, conservative candidates made sure to point out the many times media attempted either to make the party as a whole or the individual candidates look bad. Their witty and truthful remarks included:
"No (this is not a comic book version of a campaign), and it's not a very nicely asked question, the way you say that." –Donald Trump
"That is total propaganda." –Dr. Ben Carson
"The Democrats have the ultimate Super PAC; it's called the mainstream media." –Marco Rubio
"You don't want an answer; you just want an insult." –Ted Cruz
10) CONSERVATIVES WIN IN OFF-YEAR ELECTIONS
One of many victories conservatives achieved in 2015 elections was Ohio's vote against legalization of marijuana, which won with almost 66 percent of the total votes.
Additionally, Kentucky elected a conservative governor and Republicans triumphed in Virginia, keeping the majority in the state's senate.
The full article on conservative off-year election victories is available on the Washington Post website.
The 2016 presidential election may be eleven months away, but the last twelve months have already proven that conservatives can win. The ten above instances are just a few of the reasons why.