Thoughts on Liberty On a Walk Through Independence Hall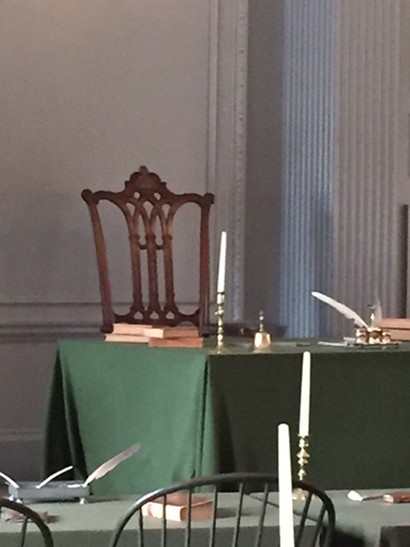 Over winter break I had the privilege to visit Independence Hall in Philadelphia. This building is not only the location where the United States declared independence from the monarchy of Great Britain, but also where the decisive debate occurred in shaping the U.S. Constitution in 1787. The spirit of this document has been repeated in the manifestos and constitutions of peoples all around the world, where liberty has been a hallmark of this idea of an independent nation.
However, during my time at the landmark there were very few visitors, and none of them seemed interested in visiting the two attached buildings to Independence Hall, Old City Hall and the Old House of Representatives. I need not remind readers that the United States faces many challenges when it comes to questions concerning race, immigration, and the Constitution. The few visitors at Independence Hall demonstrates the lack of critical historical perspective currently visible in American political debate.
An examination of a closing statement made by Benjamin Franklin during the constitutional debate in 1787 seems an appropriate way to conclude these ruminations. According to the park ranger, Franklin pondered a picture of a sun that sat over the head of George Washington, wondering if it was rising or setting. At the end of the constitutional debate Franklin that it was clear that the sun was indeed a "rising sun." Word use here is critical. While rising does imply a positive outcome, it also means that the country must continuously struggle to achieve a future that inspires hope in all. It is necessary to make sure that this progress is made within the confines of the Constitution. Failure to do so will result in the irreversible corruption of American values and an intolerable increase in the role of the American government in the lives of its citizens.