Minnesota Senator Drafts Bill To Protect Speech On Campus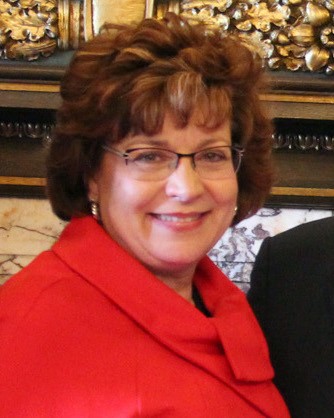 On February 9, Minnesota State Senator Carla Nelson held a to announce her new bill, the Campus Free Expression Act. This bill seeks to hold college campuses to the protections of the United States Constitution, and prevent them from taking actions that limit freedom of speech.
Senator Nelson emphasized the importance freedom of expression on college campuses by inviting three current university students to express their struggles on campus. Kyle Hooten, a student from St. Olaf University and a campus correspondent for Campus Reform express his concern at current trends on campus stating that Senator Nelson's bill will allow a "fair shake" in college dialogue.
Madison Faupel, a senior at the University of Minnesota-Twin Cities and State Chair of the Minnesota College Republicans described the vandalism of her student group's following the annual student group painting of the Washington Avenue bridge which connects two portions of the University of Minnesota's campus. After the college republicans painted a Trump-Pence lawn sign and the phrase "build the wall" vandals destroyed the artwork "within seconds."
In response to the college republicans artwork, the University of Minnesota hosted a "Campus Conversation" where students could meet to discuss the impact of the conservative art on campus. Instead of an open discussion, students shut down the event in a protest. Faupel described being surrounded by a mob of angry protesters at the university hosted Campus Conversation. Faupel stated, "stifling free speech on campus leads to an environment of biased indoctrination and intellectual bullying."
Madison Dibble, also a student from the University of Minnesota described her struggle to find space on campus to host conservative icon . She originally sought space on the main campus but was restricted to space seven miles away with a maximum capacity of 400. Although stated that students wanted the event to only seat 400 people, Dibble stated, "we only agreed [to host the event in the smaller space] when it became clear that the event would not go on in any other space."
Dibble also credited current campus attitude to the lack of repercussions for students that vandalize and intimidate others, as well as universities equating speech to violence. Dibble stated that reactionary measures such as university sponsored "healing spaces" for those harmed by opposing ideas are what reinforce the belief in some students that different ideas are violent and must be shut down.
While conservative speeches are said to require healing in the aftermath, liberal protesters create a threat of physical violence that has spread throughout an entire campus. This violence is not simply a threat; it is a reality that was seen when came to campus. Hundreds of protesters attended the event, resulting in two arrests.
Dibble insisted that equating speech to violence made these protesters feel justified in their actions. However, there is a definite line between the two. Senator Nelson affirmed this saying, "just because a student is talking, does not mean that anyone has to listen."
Following the details from the students, Nelson continued, "it is a matter of statewide interest that we protect the rights of students to exercise their freedom of speech on the campuses of public institutions."
Nelson took a special interest in the exile of Ben Shapiro to the St. Paul campus saying, "I find it inconceivable that the University, our flagship institution, does not have space for this type of event. Out of all the buildings on Minneapolis campus that have received millions of dollars in government funding, not a single space was deemed safe to host a conservative speaker."
Senator Nelson's Campus Neutrality Bill emphasizes that "the university must remain apolitical," and is written with the belief that, "freedom of expression be not determined by its content."