"Unite the Middle" with Terri Bonoff of the DFL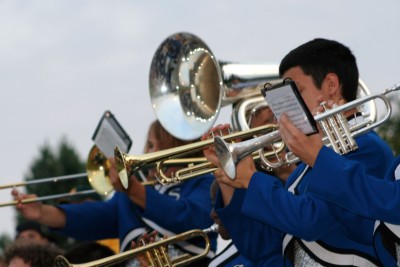 Terri Bonoff is a member of the Democratic-Farmer-Labor Party and a candidate for the Minnesota House's 3rd congressional district. She has served11 years in the State Senate and has now decided to run for Congress with the slogan, "Uniting the Middle."
After a 20-year-long career in the private sector, Bonoff left her work to be at home supporting her four busy teenagers. While at home, Bonoff became involved in community organizations; she served on the Minnetonka Planning Commission and acted as Co-Chair for the Hopkins School District Legislative Action Coalition. She ran for political office in 2005, won, and went on to be reelected in 2006, 2010, and 2012.
In the State Senate, Bonoff has made education a primary goal in her work. She was Chair of the Minnesota Senate Higher Education and Workforce Development Committee, where she aimed to reduce costs for students, increase degree completion, and build a 21st century workforce.
Bonoff is tough on the Second Amendment. She has called for banning military grade weapons, "closing the loophole in this law that allows for private purchases to be completed without a background check," and pushing forward "No Fly, No Buy" legislation that restricts the purchasing of firearms by suspects of terror. She believes that strict gun control is Congress's way to "put the safety of Americans before all else."
Bonoff supports Planned Parenthood and the Affordable Care Act, while calling for more improvements to be made on the latter – the reduction of drug costs and the creation of policies to help alleviate health care strains on small businesses are a few things on her list.
In terms of the environment, Terri Bonoff supports consideration of a carbon emissions fee and the investment into renewable energy. She has also called for a prioritization of transportation and infrastructure. Citing the collapse of the I-35W bridge, which killed 13 people and injured 145 others, Bonoff says, "This is not just an economic issue, it is a safety issue."
Bonoff believes that military and intelligence capabilities must be kept strong. However, "divisive rhetoric being spoken by the GOP presidential nominee is not only simplistic but also destructive," she says.
Bonoff saw one of her proudest accomplishments as a member of State Senate when the "Freedom to Marry Bill," which she co-authored, was passed into law. Bonoff plans to continue her support of equal rights for all in Congress.
Finally, Bonoff stands with Israel and was one of the leaders of the fight against the Boycott, Divest, and Sanctions (BDS) movement in Minnesota. She will continue to fight for Israel in Congress and work towards a strengthened Israel-United States partnership.
Whether one agrees or disagrees with Bonoff, she is one of many candidates that reminds us the importance of local elections this November.