Will Hatred Eliminate "Hate Speech?"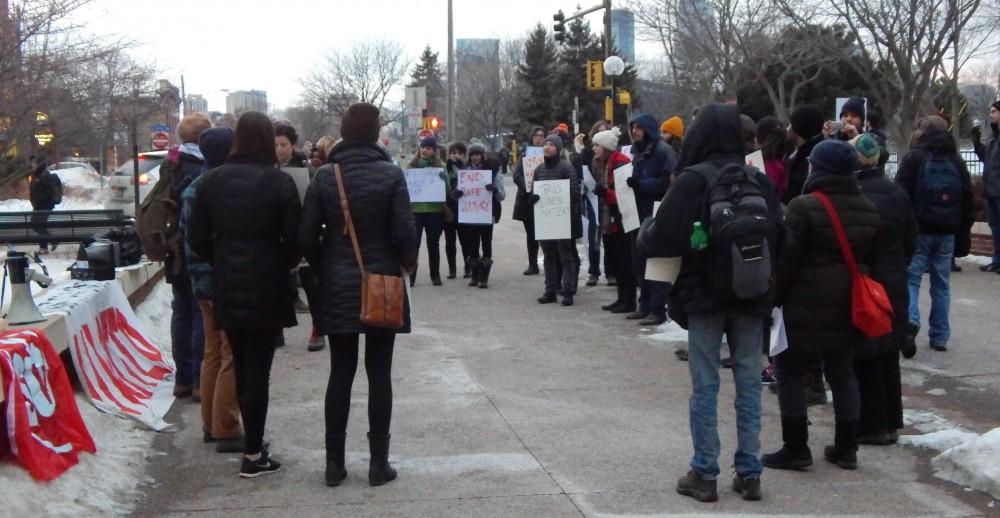 One week before two conservatives spoke about feminism at the University of Minnesota's Humphrey School on February 17, flyers calling to protest "hate speech" were scattered across the UMN's campus.
Christina Hoff Sommers and Milo Yiannopoulosspoke to a sold out Cowles Auditorium about the problems with and dangers of third-wave American feminism.In a world full of easily offended progressives and safe spaces, their conservative viewpoints did not resonatewith some students at the UMN. The university's chapter of Students for a Democratic Society (SDS) whose website refers to it as, "an organization of progressive young people," organized a protest against the lecture. SDS called Yiannopoulos a promoter of hate speech and insisted that student funds to groups like Students for a Conservative Voice, whohostedthe event, must cease due to the "hate speech" promoted with those funds.
Although no more than 40 people attended, over 380 Facebook users were "interested" in fighting hate speech at the protest. Hate speech is usually defined as words that target a specific person or group and intend to cause psychological damage.
Opponents of the protest argued that though Hoff Sommers and Yiannopoulos provide counter-evidence to claims of the third-wavefeminist movement, their claims are constructive, factually supported, and withoutharmful intent. Many of these opponents openly challenged members of SDS or others planning to protest, asking them for examples of the alleged "hate speech" and reminding them that pointing out flaws in one side's argument does not constitute hateful speech.
Conservatives' efforts were to no avail;the event was still interrupted. Minutes in,the protesters began blasting air horns, shouting obscenities at Yiannopoulos, and calling him degrading names.
Hate speech targets one or more people and aims to cause psychological damage, so why were people claiming to be so incredibly against this behavior hypocritically engaging in it?
One day after the lecture, a man named Martin Kiley Medved posted videos he had recorded of Yiannopoulos, Hoff Sommers, and protesters on the night prior. Included in these postings was a video depicting a confrontation between Medved and a protester.
In the video, Medved interrupts protesters' chants with a chant about free speech. One protester confronts Medved and begins screaming profanities, calling him a "misogynist prick." When Medved asks the protester to give him an example of Yiannopoulos's allegedly hateful claims, the protester tells Medved he is worthless.
"Why?" Medved asks.
"Because you exist! Because you weren't aborted!" The hate speech protesterthentells Medved to go home and kill himself.
Though Medved appears strong in the video and defends himself, he admitted that strength was not the only thing he felt in those moments of confrontation.
"Fear. Sadness. Those were the strongest emotions," said Medved.
Medved does not believe Yiannopoulos' words arehate speech.
"What he says are hate facts. Facts you hate," Medved said.
Medved is a firm believer in free speech and does not believe other people or the government should control what he is allowed to say and hear. He and others believe the protest was an attempt to censor alternative viewpoints from mainstream progressive ones.
"All speech should be heard," Medved said.
Medved's family fledtheYugoslavian Communism regime. As an up-close-and-personal witness of Communism horror, Medved said his father and grandfather are heroes who experienced and saw things a person should never have to endure.
"(My father)is the most resilient man I know. Never complains," Medved said, "So, it's really hard to see a spoiled first world college girl cry that a police officer won't let her past the doors into theHumphrey Centerand she feels 'unsafe.'"