Trump and Sanders Win New Hampshire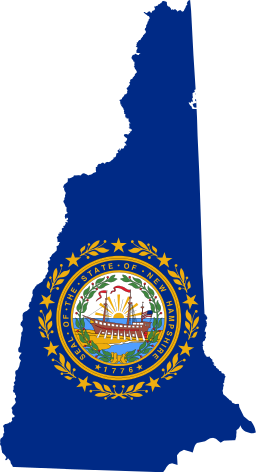 Donald Trump and Bernie Sanders left the New Hampshire primaries as victors Tuesday night. After an exciting Iowa Caucus and a pair of debates, it was anyone's guess as to who would take New Hampshire.
Polls had shown Trump and Senator Sanders ahead going into the primary, and—unlike in Iowa—the polls proved correct.
At time of writing 95 percent of precincts have reported in on the Republican side. Businessman Donald Trump had garnered 10 of the 23 delegates up for grabs, winning 35.3 percent of the popular vote. After a not-so-gracious loss in Iowa, Trump proved that his campaign could take a hit and stay standing.
Governor John Kasich pulled in at second place earning tree delegates and 15.8 percent of the popular vote. As early polling stated, Kasich's ground work in New Hampshire paid off. While a second place finish is nothing to scoff at, the question remains if this will lead to momentum in either South Carolina or Nevada.
Iowa winner Senator Ted Cruz gained 11.7 percent of the popular vote and two delegates. Former Florida Governor Jeb Bush is just behind Cruz, also winning two delegates with 11 percent of the popular vote.
The biggest dip came from Senator Marco Rubio. With a surprisingly strong finish in Iowa, Rubio hoped the momentum could carry to New Hampshire, but after a weak showing during the ABC debate leading into New Hampshire, Rubio currently stands at 10.5 percent of the vote, and has thus far failed to capture a single delegate from the Granite State.
Chris Christie hoped his attacks on Rubio would help him in New Hampshire, but Christie earned less than 10 percent of the popular vote. Carly Fiorina and Ben Carson followed with 4.1 percent and 2.3 percent respectively. With weak finishes in both Iowa and New Hampshire, it can be expected that these three and the remaining candidates will soon drop out and further narrow a shrinking field.
Across the aisle, Senator Bernie Sanders destroyed Hillary Clinton. The socialist from Vermont has managed to earn 60.1 percent of the popular vote and 13 of the 32 delegates at time of writing, with 96 percent of precincts reporting. Clinton stands at only 38.2 percent and 9 delegates. After an impressively close run in Iowa, Sanders and his legion of millennials shifted their focus and efforts into New Hampshire, and it worked for him.
Whether or not Sanders has decided to redistribute his fair share of delegates to Clinton—who worked hard but just couldn't get ahead—is still up in the air.
The next primary election takes place in South Carolina on February 20. In the meantime, each party will have a debate that could shake up future votes.