Administration gives into Whose Diversity?'s demands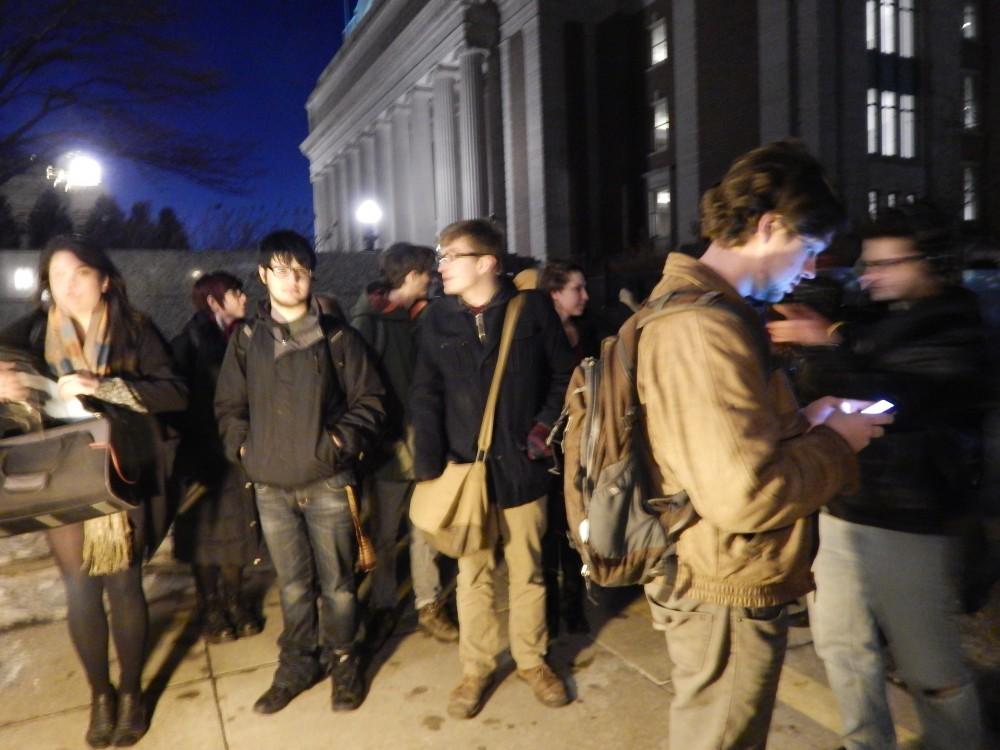 This past month our university made headlines as the unregistered student organization "Whose Diversity?" Organized a "sit-in" outside of President Eric Kaler's office in Morrill hall as a means of protest of what they claimed to be "systematic injustices on the part of the University of Minnesota."
According to their leadership, "The students had eight demands they planned on discussing with him (Kaler), including the demands to increase funding for the historic UMN Chicano and Latino Studies Department and to remove descriptions of race and complexion from UMN Police Department crime alerts."
In order to achieve those demands the students sat outside Morill Hall with the purpose of drawing attention through media and eventual arrest. According to reports, the students sat at the office for the whole day, and "At the end of the day, the protesters received multiple communications about the time the office and building would close and were told that they would be trespassing if they chose to stay after that time."
After the students were informed that they have to leave the building as it was closing, the students chose to stay and defy police. Reports indicate that, "At 6 p.m., when the building officially closed, the protesters were given the opportunity to leave freely. They were also later informed several times that they could choose a citation or choose to be arrested for trespassing. The majority chose to be arrested, and that occurred after 7 p.m."
They were given three warnings in total to leave. However, thirteen of the protestors remained, waiting for an arrest by the police. According to an official statement by Whose Diversity?, "President Kaler and the UMN administration issued printed responses to the demands. The activists felt this was unsatisfactory, as they had asked for a written commitment, not a written response."
They ended up spending the night in Hennepin County jail.
Now the administration is giving in to the demands of the lawbreakers almost immediately after the students were released from custody.
According to Murphy News Service, CLA Dean John Coleman announced that a "CLA Cluster Hire Initiative" will include the hiring of "four new tenured and tenure track faculty engaged with the scholarly traditions represented in the RIGS departments."
RIGS stands for "Racial, Indigenous, Gender and Sexuality," and refers to the following departments: Gender Women and Sexuality Studies, African American and African Studies, American Studies, Asian American Studies, and Chicano and Latino Studies."
The dean also guaranteed that one of the tenured positions will go towards someone from the Chicano and Latino Studies Department.
Many students are outraged at the fact that the administration is giving into people that break the law as opposed to common sense and reason, and hope for an immediate change.