Another missing airplane prompts questions over outdated technology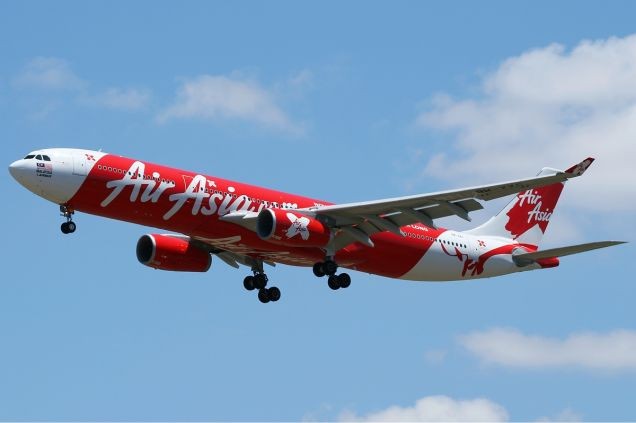 AirAsia flight QZ8501 disappeared from radar and vanished into thin air. The incident is reminiscent of Malaysia Airlines flight MH370, which disappeared in March and has yet to be found. In both cases, the transponder signals which rescuers normally rely on to track an aircraft were unable to be picked up.
Indonesian officials say that the aircraft is likely at "the bottom of the sea" based on preliminary evidence. Though no significant wreckage or debris has been found, a large oil slick indicates that the plane has sunk to the ocean floor. This is unlike flight MH370, where debris was found, but ocean currents pulled the debris field away from the downed aircraft. Flight QZ8501, which disappeared Sunday morning, was last tracked in Indonesian airspace. The pilots encountered severe weather and asked to alter their course to avoid the worst of the weather. Permission was granted. At 6:12 the pilots requested permission to climb from 32,000 feet to 38,000 feet, which would help to avoid turbulence. When flight control operators gave permission for the aircraft to climb to 34,000 feet at 6:14 AM, they received no response from the pilots. In a mere two minutes, a commercial airbus vanished. The most likely explanation is that a sudden and catastrophic depressurization of the cabin incapacitated the pilots and/or rendered flight controls and communication systems inoperable.
The seemingly old-fashioned methods of finding a missing aircraft like searching for debris fields has prompted some to question why inconsequential things like cellphones can be located anywhere in the world within minutes, yet commercial jets can vanish with few traces. The primary culprit is old-fashioned technology. Passive and active radar are the primary means by which aircraft are tracked in international airspace. The former relies on technology which is almost 80 years old. Active radar relies on systems onboard the aircraft to track its location; if a plane goes down, especially if it sinks in a large body of water, any signal from the transponder will by muffled by the water. Experts in the aircraft industry point out that GPS technology which helps a pilot enables a pilot to pinpoint the location of his or her aircraft is generally not shared with flight control. If this information was shared with flight control operators, it would be easier to lose track of large aircraft like flight QZ8501.