Clinton Blames Election Loss On Guy Who Remodeled Her Kitchen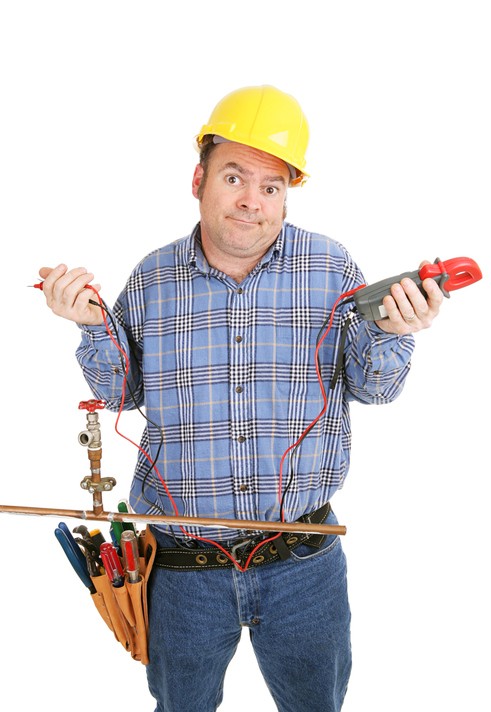 This week, former presidential nominee Hillary Clinton published yet another book entitled, "What Happened." While this writer does not believe in spoiling endings, what happened was Secretary Clinton lost the election to Donald J. Trump. However, the shocking twist in this memoir was not what happened, but why it happened. Perhaps that should have been the title instead, but one shouldn't judge a book by its cover.
In a bonus chapter entitled "Totally Not My Fault", Clinton discussed how several people who are not her are to blame for her defeat. While the usual suspects were charged for Clinton's historic loss — the patriarchy, the 24-hour news cycle, and that crazy socialist with the bad hair — Clinton revealed the true mastermind behind her defeat: the guy who remodeled her kitchen last March.
Delmar O'Donnell, a small time contractor from Stamford, New York, was hired for the daunting task of revitalizing the kitchen of the former first lady for the new century. He worked tirelessly for months on the Clintons' estate in Chappaqua, pouring his heart and soul into his work. However, following Clinton's loss in the election the following November, O'Donnell found himself on the wrong end of quite the controversy. "What that man did is utterly unforgivable. His work cost me the election, for real this time." Clinton said in an excerpt from her book. "I'm serious, this guy was really it!" she continued, "He's a bona fide villain, a real shifty fella."
When asked specifically what he had done to Clinton, O'Donnell responded that he "demolished her upper cabinets and replaced them with open hardwood shelves. It really frees up space." When pushed to comment on Clinton's allegations, O'Donnell seemed confused, adding, "Cost her the election? Well, I did vote for Gary Johnson."
Needless to say, these hefty charges on O'Donnell left many wondering exactly how a small-time kitchen contractor could possibly mastermind political espionage on such a massive scale. Reporters flooded Clinton at a recent book signing at the Mall of America, asking for specifics on O'Donnell's participation in the election. The Secretary claimed that the new open shelf design "invited a juxtaposition between the openness of my kitchen and the lack of transparency in the Clinton Foundation." In addition, she claimed that her new granite countertop drew unfair comparisons to the policies of Lincoln Chafee.
The American people were quite eager to give their opinions on the new memoir, especially the chapter involving O'Donnell. "I knew it," said Penny McGill, a barista at Bordertown and devoted Clinton supporter, "I could feel it in my heart that the election wasn't quite right. Who knew there was a sinister operative undermining Hillary's campaign at every turn? It all makes sense now!" Tommy Johnson, a University of Minnesota student and Democrat, said, "Secretary Clinton is a lifelong public servant who dedicated her life to us. She is totally telling the truth, dude!" Johnson later added that finding the culprit of Clinton's loss was truly important to him, confessing to this writer that he "didn't have much else going on in his life."
In an extremely rare comment, the Statue of Liberty herself bellowed from on high, "Enough of this nonsense! Can't you see she's just blaming everyone but herself? She needs to take responsibility for her actions and move on with her life. Why would anyone care about this, the election was nearly a year ago!"
In completely unrelated news, the Democratic Party is now drafting legislation to remove the Statue of Liberty.