Vince Staples's FM!
Vince Staples continues to produce unique yet excellent trap music on his latest studio album FM!. What better way to make a trap album than to bring it back to an LA summertime radio format?
No matter what your opinion on Vince Staples's music is, you can not deny that he has always been innovative and a breath of fresh air in a genre full of stale music. His last album, Big Fish Theory, was one of my favorite albums of 2017 because of its vibrant electronic sound mixed with excellent Vince lyrics as usual. Songs like "Big Fish" and "745" are still on rotation for me because of their spacey beats and catchy hooks. I mean, who can't listen to Juicy J's hook "I was up late night ballin', countin' hundreds by the thousand," without singing along and grooving?
One complaint that Vince seems to have taken to heart since Big Fish Theory was that he was moving away from his hard-hitting trap music, like on his album Summertime '06, for a more electronic sound. FM! is the perfect mix of both worlds, with interesting electronic melodies for most songs, but this time with harder bass, drums, and more gang lyrics. This makes the production one of the best features of the album. Most importantly, it makes the album more unique and repeatable than most trap music that has been coming out lately, such as the impressively average Quavo Huncho by Migos's own Quavo.
Vince's lyricism was also much more focused on this project with an eye towards Long Beach and gang activity in LA, much like Summertime '06. His ability to reference obscure people and things to those not from his neighborhood of Ramona Park is always impressive, as is his ability to make you feel like you're actually in Long Beach. The cherry on top is his random, hilarious bars like "House so big need Kanye lipo" on "Run the Bands", referencing Kanye's liposuction procedure earlier this year.
The album is only twenty-two minutes long, but is the perfect length to go work with the radio show format it is in. With several transitions, interludes, and skits done by various artists and hosts from the radio show Big Boy's Neighborhood on 105.9 FM, the album is a great, quick listen. It puts you into a summertime driving mood through the streets of LA, providing entertainment, ads, radio games, trap music, and more. The Radio theme is FM!'s greatest asset.
Perhaps the most surprising and most welcome song on the album wasn't even a song — just a verse from Earl Sweatshirt, who is also good friends with Vince and lives in LA. Having not released any music for a few years, it was great to hear him rap a great verse on an insanely fun beat, even if it is only twenty-three seconds. Tyga was the other interlude on the album, and I'll be damned if it isn't the most Tyga-sounding half minute I have ever heard. These two interludes, along with the Seven7Seven skit towards the end, are the little things that make the album work so well as a whole, not just as a collection of singles. I wish this was a trend more artists would follow, not the Migos route of dropping 27 songs and seeing what sticks.
There's no denying I had a ton of fun listening to Vince's FM! these past few weeks, and I will continue to have it on repeat for the foreseeable future. While not the kind of project I would consider for album of the year because of its style, it is definitely in my top five most enjoyable albums of 2018. Vince has kept my attention as he has since 2015, and I look forward to seeing what he releases next spring. "Y'all stick around y'all radios right here in Big Boy Neighborhood."
About the Writer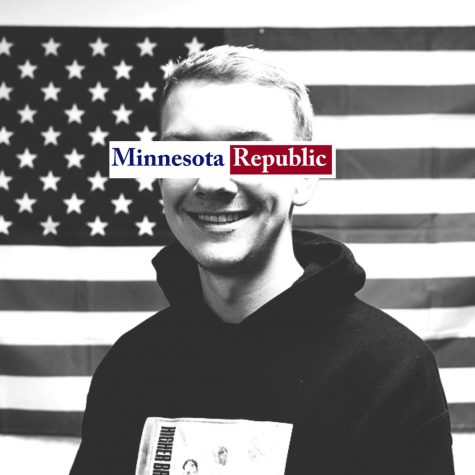 Addison Scufsa, A&E Editor
Addison Scufsa, A&E Editor, is a senior studying geography and supply chain management at The University of Minnesota - Twin Cities. In his free time,...