UMN Eyes Hazing As Concerns Grow Nationwide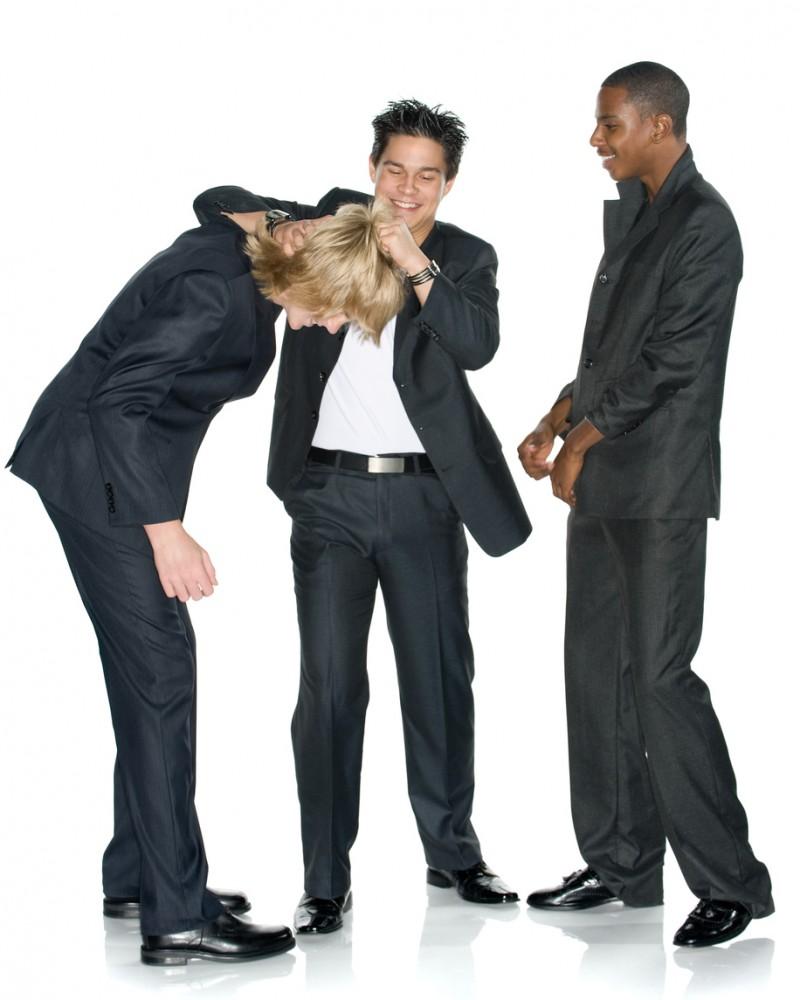 Last week, the University of Minnesota recognized the ever-present problem of hazing by participating in National Hazing Prevention Week. Student Unions and Activities (SUA) sent an email to all University-affiliated clubs and groups containing information related to hazing, ranging from campus-specific policies and procedures to stories of hazing victims nationwide.
The UMN hazing policies are thorough and easily available through SUA's website: Hazing by anyone in the University community is prohibited by both University policy and Minnesota state law. According to the student conduct code, hazing is defined as follows:
"Any act taken on University property or in connection with any University-related group or activity that endangers the mental or physical health or safety of an individual (including, without limitation, an act intended to cause personal degradation or humiliation), or that destroys or removes public or private property, for the purpose of initiation in, admission to, affiliation with, or as a condition for continued membership in a group or organization."
Under that broad definition, SUA also identifies specific forms taken by hazing.The most obvious form is violent hazing, categorized by the potential to cause overt physical and emotional harm. SUA also identifies harassment and subtle hazing, two less obvious but important forms of hazing.
Due to recent hazing incidents across the country, prevention and awareness are more important than ever.
Last month, American University expelled 18 students connected to an illegitimate fraternity called Epsilon Iota.

Epsilon Iota had a decades-long history of hazing incidents, alcohol abuse, and sexual misconduct allegations.

Just a week ago, five football players from Wheaton College—which has no fraternities or sororities—were charged with aggravated battery after hazing a freshman athlete.

The athlete was beaten, stripped half-naked, and bound with duct tape before he was left abandoned on a baseball field.

In an extreme case, a student at Louisiana State University died as a result of fraternity hazing.

These outrageous and emotional cases are just a few in an ever-growing narrative of college students tormented by their peers.

SUA specifically called attention to the story of Timothy Piazza, who was a student at Penn State University. In February, Timothy fell down a flight of stairs and died following a fraternity hazing ritual. This hazing ritual involved drinking a dangerous amount of alcohol, resulting in a completely avoidable death of a 19-year old boy.
SUA also highlighted the death of Robert Champion, a student at Florida A&M University who was killed in 2011. Champion, the drum major of the FAMU marching band, was severely beaten during a hazing ritual for the elite marching band and died as a result of his injuries.
Thankfully, we have not seen a hazing incident yet this semester here at the University of Minnesota. However, SUA remains vocal in its desire to keep hazing awareness high. According to statistics by HazingPrevention.org, 55 percent of students involved in college organizations experience hazing. Even more troubling than that is the statistic that shows 90 percent of those students do not believe they were hazed.
In response to these troubling trends, Emily N. Pualwan, Executive Director of HazingPrevention.org, said:
"(HazingPrevention.org) is dedicated to empowering people to prevent hazing, by providing education and resources, advocating for hazing prevention, and building partnerships with others."
The University of Minnesota has clear and strict procedures regarding hazing. In particular, the university encourages anyone subjected to hazing or suspicious of potential hazing to report the conduct. SUA has an online incident reporting form, as well as contact information for the Office of Student Conduct & Academic Integrity and the Office of Fraternity & Sorority Life.
In addition to SUA's reporting guidelines, HazingPrevention.org also has many resources to help victims of hazing. The organization recommends that any victim or witness to a hazing incident immediately call 911 and contact the police. According to Minnesota State Statute 121A.69, hazing is expressly prohibited and illegal. Victims and witnesses are also encouraged to call the Greek Anti-Hazing Hotline, an organization founded by fraternities and sororities nationwide to curb hazing: +1(888) 668-4293