O Say, Can You Meme?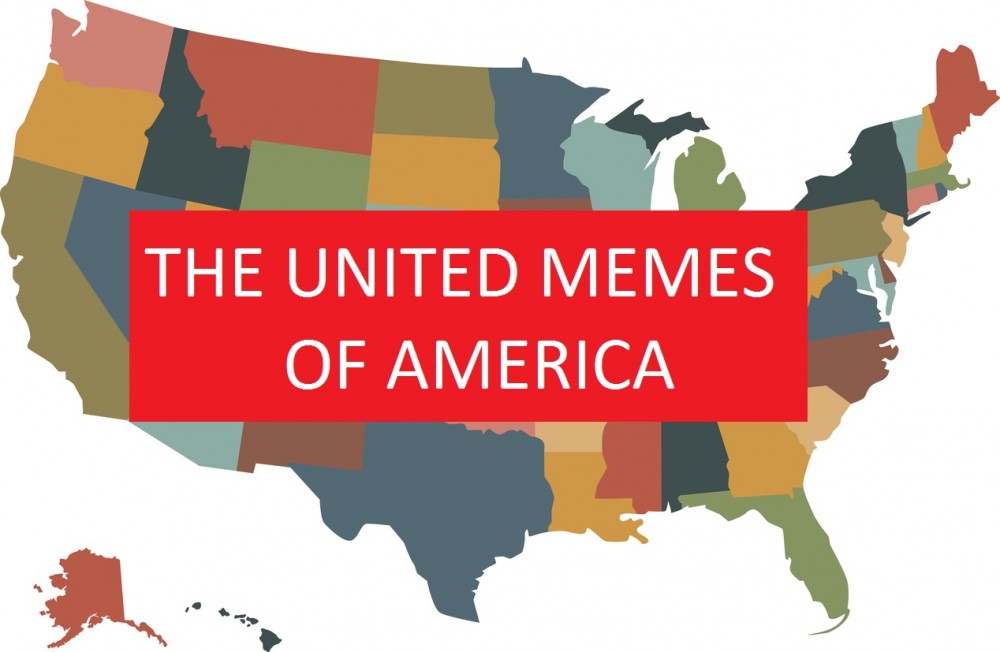 Prior to the recent Thanksgiving holiday, many Americans found themselves canvassing their local supermarkets for the best turkeys in sight. Simultaneously, however, many other Americans did not live their lives any differently than they otherwise would; they instead protested Thanksgiving due to the controversial history behind the holiday. Despite the two groups' differences, they certainly had one thing to unanimously find gratitude in this holiday season: the recent political optimism that is the United Memes of America.
After Donald Trump won the United States' 2016 Presidential Election on November 8, social media exploded with hateful rhetoric from both Republicans and Democrats. While some of the very people cheering to make America great again took to racial slurs and threats of violence against minorities, multitudes of others promoting love over hatred issued aggressive language and death threats against the right. Hypocrisy has run wild ever since the election, but within the first weeks of its aftermath, most Americans finally found something political to smile about again.
Enter Vice-President Joe Biden.
To say that the multitude of memes featuring Vice-President Biden and President Barack Obama's relationship are hilarious is an understatement. Regardless of the political party one belongs to, the memes speak to something much simpler than taxes, the SCOTUS, or border laws: They poke fun at the family-like and at times seemingly dependent relationships politicians have with one another. In a time of peaked disagreement and bad blood between people in the United States, the ridiculous pictures serve much-needed, deeper, and important purposes.
To begin, the memes paint a picture of our current Executive Branch's leaders as a family-like unit. They portray Biden as adorably obsessive and protective over Obama, and Obama acts like a stern but at times quirky father to his second-in-command. Witnessing this happy representation of family brings some very necessary positivity into social media.
Second, the memes involve pictures that show Biden and Obama working closely together. Some social media users seem to believe that Donald Trump himself will have the power to revoke the SCOTUS's gay marriage ruling, deport every undocumented immigrant in sight, and bar women from the workplace. Realistically, a huge number of rational, hardworking American politicians will be working with Trump and Pence to keep America moving in a proper direction; the memes highlight the well-intended nature of politicians working together, which people need to be reminded of.
Thirdly, one of the most entertaining and simple facts of the memes is that they portray very real—and albeit humorous—situations of human friendship. We all have "that friend" who Vice-President Biden represents in the funny memes, reminding us of the very fact that politicians are people, too. While we may disagree with the way they conduct themselves at times, reminding ourselves of their humanity may ultimately lead people on the far end of either spectrum to reevaluate their own hateful remarks.
Lastly, simply but surely, the memes make us laugh. It seems impossible not to smile when scrolling through them, and the best cure for worry is a smile.
Whether you find yourself celebrating or pleading for change one month after Trump's win, try replacing rhetoric on your political feelings with a few moments of laughter and relaxation the Biden memes offer us. A picture may be worth one thousand words, but a picture paired up with words? Priceless.