Easy Fall Comfort Soup Recipes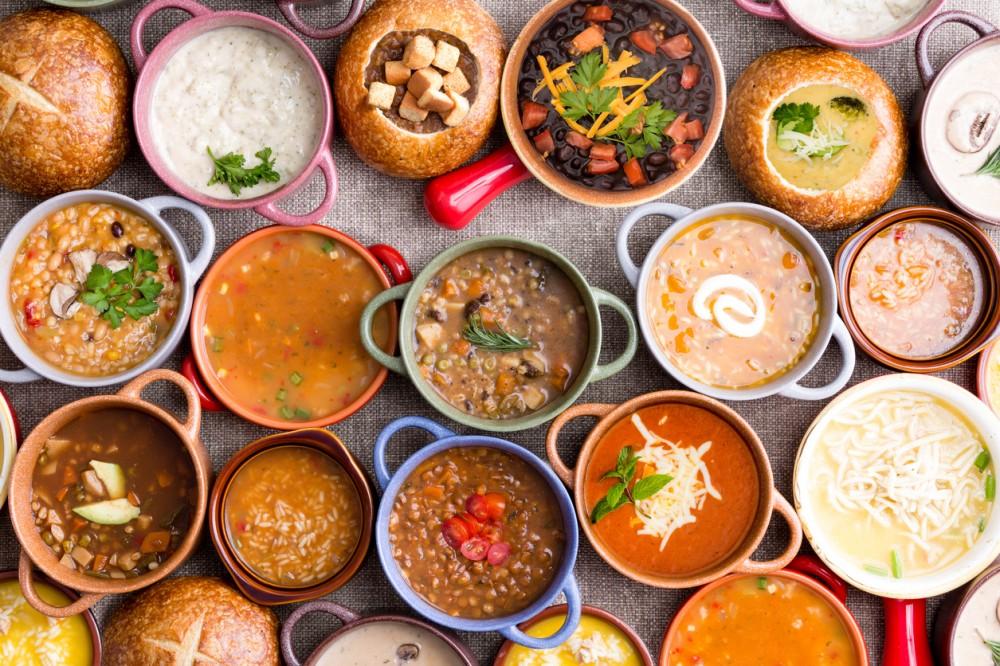 It's getting cold out and the only thing that will be sure to warm up even the coldest U of M'er is a steaming bowl of soup. Here are three of the most comforting soups out there, that are also quick and easy to make. Even the most cooking skill-deficient person could make these delicious and fun fall soups. To have soup on hand at all times, make a little extra and freeze it! Happy cooking!
Butternut Squash Soup
Ingredients:
1 butternut squash
2 T. unsalted butter
1 onion
6 C. chicken stock
1 t. nutmeg
Salt & pepper to taste
Instructions:
Carefully cut squash into 1-inch cubes. Melt butter in large pot. Add diced onion and sauté until translucent. Add cubed squash and chicken stock to the onion. Cook 20 min or until squash is tender. Remove squash from pot and purée in a blender. Add blended squash back into onion and stock mixture and stir until thoroughly combined. Add nutmeg, salt, & pepper and heat just until simmering. Serve immediately or save for later.
Quick Chili
Ingredients:
1 lb. ground beef
1 onion
3 15 oz. cans diced tomatoes with green chilies
15 oz. can black beans
15 oz. can kidney beans
2 T. chili powder
Instructions:
In a large pot, cook ground beef and onion over medium-high heat until beef is browned and onions are translucent. Drain excess fat. Drain canned beans and add to beef along with tomatoes and chili powder. Bring to a boil and simmer covered for 10-15 minutes. Garnish with your favorite chili toppings and serve immediately.
Split Pea Soup
Ingredients:
6 slices of bacon cut into 1 in pieces
1 small onion
2 green onions
1 large carrot
2 cloves minced garlic
5 C. chicken broth
1 ½ C. split peas
2 bay leaves
½ t. rosemary
Instructions:
Cook bacon in a large pot until crisp. Chop onions and carrot and add to the pot along with the minced garlic. Cook until soft, about 7 minutes. Pour in broth and add remaining ingredients. Bring mixture to a boil and simmer covered on low for 1 hour or until peas are cooked, stirring occasionally. Enjoy!