The free market prevails in New Jersey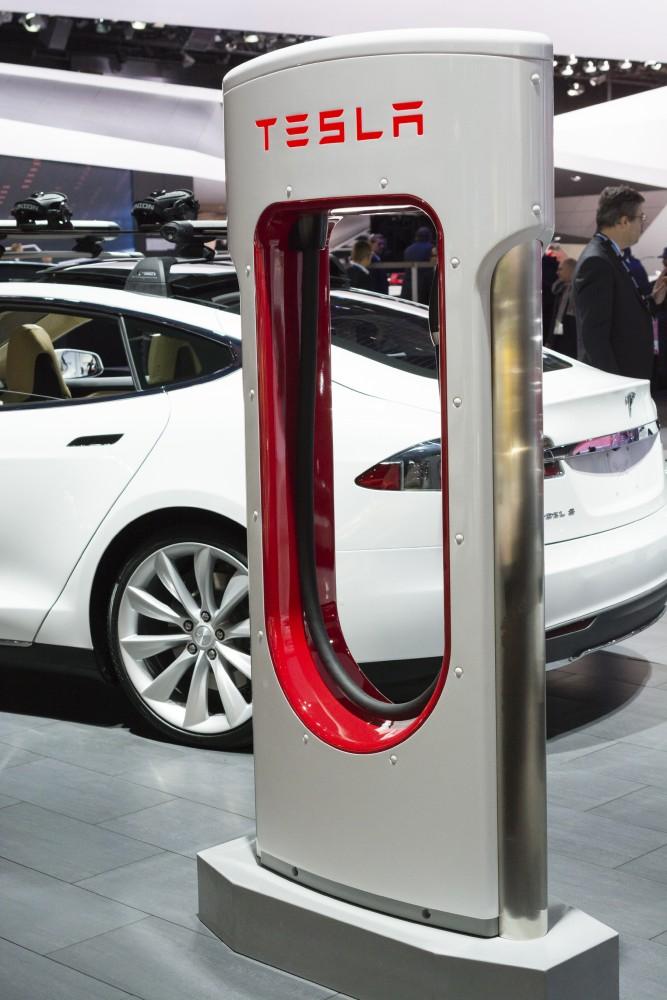 New Jersey Governor Chris Christie did a major flip flop in mid-March when he signed a bill that will let Tesla sell its electric cars directly to consumer. Almost a year ago, Governor Christie and the New Jersey Motor Vehicle Commission ruled the exact opposite. This is a huge win for Tesla as they battle auto dealerships that sell traditional cars on behalf of automakers such as Ford, Chrysler, or Toyota. In general, dealerships have immense influence among state and local lawmakers and strongly oppose Tesla selling cars on its own, outside of their showrooms.
Dealers say that forcing manufacturers to go through them encourages price competition. If you can buy the same make and model from several local dealers, the price goes down. The Federal Trade Commission believes that state laws banning direct sales of Teslas are "protectionist."
"American consumers and businesses benefit from a dynamic and diverse economy where new technologies and business models can and have disrupted stable and stagnant industries," wrote the FTC in a blog post. "Consumers can benefit from change that also challenges longstanding competitors."
In today's age of almost full Internet access for everyone, people can be much more informed about their purchasing decisions. Every time you walk into a dealership, you must match wits with a professional who is trained and spends time trying to get the highest possible price. The market is the best judge of what the price should be, not a middleman. These laws are a holdover from the 20th century when market power was in the hands of producers, not consumers as it is today.
New Jersey is one of the few states that has changed its ruling on this matter, and Tesla still has a long fight ahead of it. Why doesn't Tesla just cooperate with existing franchise owners? As a car manufacturer, you cede a lot of control to the dealership when you hand over your cars. Whether it is warranted or not, car salesmen have a slimy reputation. They can give customers a bad experience — causing folks to walk away, vowing never to buy a Volkswagen or a Toyota again.
"Our stores are as much education venues as retail venues — in fact, probably more so," said Diarmuid O'Connell, Tesla's vice president of business development, in an interview Wednesday. "We don't think that we would succeed using an intermediary model where we sell a product that someone else sells to the public."
Tesla's sales model is still outlawed in Texas, Virginia, Arizona, and Michigan. In those states, as was the case in New Jersey last year, auto retailer coalitions lobbied state government officials to ban direct sales and force Tesla to sell through them.