MN State Fair Polls: Marijuana, Cell Phone Ban Favored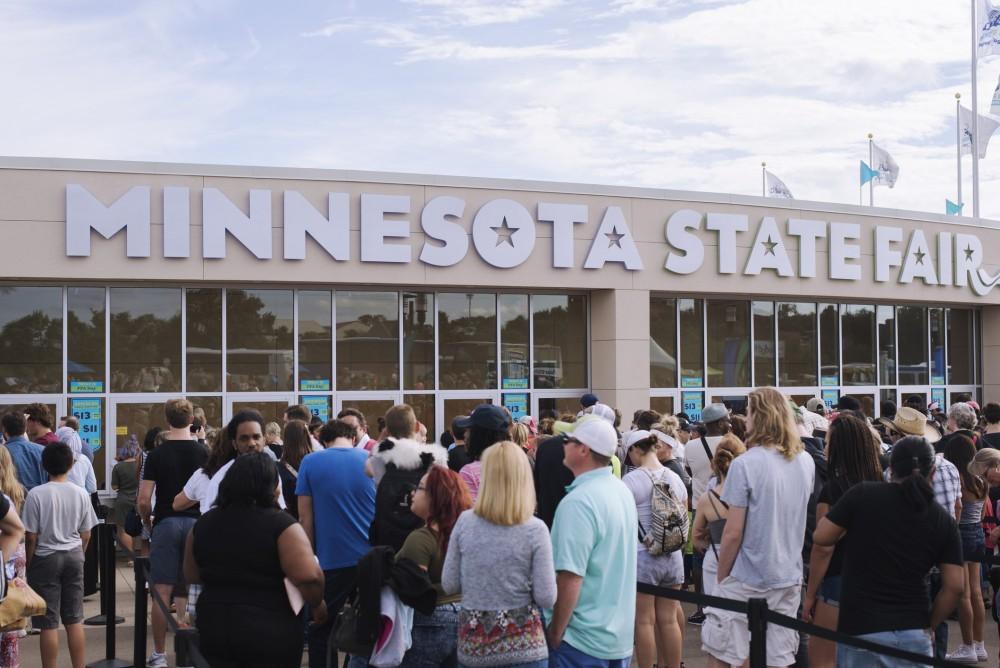 With the State Fair coming to a close and the Sweet Martha's Cookie ovens cooling down, the House of Representatives has released its yearly polls on key issues with answers from just over 7,000 fairgoers. Topics from legalizing marijuana to changing election dates were covered in the 12 question poll, and the results are surprising.
The highlights of the poll were marijuana legalization and a gas tax increase, both of which were supported by a majority of Minnesotans. 50.6 percent of Minnesotans would like to see recreational marijuana legalized for 21 and over, making Minnesota the eighth state to do so. Many Minnesota gubernatorial candidates have already vocalized their support for Marijuana as well, including candidate and current St. Paul Mayor Chris Coleman and his competitor Representative Tim Walz. Marijuana has proven to be lucrative for states that have legalized it, with Colorado making over $200 million in tax revenue of over $1 billion in marijuana sales revenue in the state. Minnesota's will have to wait until 2019 at the earliest to be able to use marijuana recreationally as Governor Dayton has stated he will not support legalization.
Gas taxes were a hot debate last legislative session with the state House voting against an increase while the Senate voted for. It seems, however, that the majority of Minnesotans support an increase, with over 60 percent saying they would support an increase of at least ten cents. The House asked the same question last year at the fair and the same percentage of Minnesotans supported an increase. Republicans in the House stated they would like to see the funds for road work obtained from sales taxes on auto part sales and auto repairs instead of a gas tax hike. Governor Dayton said in late 2015 that an increase was dead due to the current surplus in the budget. He clarified in 2016 that he had said that as a political observation of the time, not as a statement against the possibility of increase. Democrats as whole have remained adamant that a gas tax hike is necessary.
Minnesotans polled also agreed that cell phone use while driving, except in an emergency, should be banned, with 74 percent of Minnesotans saying yes to a ban. The Minnesota Office of Traffic Safety research states that 1 out 4 deaths on the road are due to distracted driving, the main cause of which is cell phone use. A bill last session sponsored by Frank Hornstein, a Democrat, and Mark Uglem, a Republican, sought to ban cell phone use while driving and the bill was supported by advocacy groups and Gov.ernor Dayton. It faced long odds of succeeding, however, and was shelved until the next session. Critics of the bill said they had no hard evidence that it would actually reduce deaths on the road.
While people currently must be 18 to purchase cigarettes in Minnesota, some Metro cities would like to raise the age requirement to 21. Sixty-six percent of Minnesotans polled would like to see the age raised to 21 statewide. The cities of Edina and St. Louis Park both adopted laws earlier this year to change the age to 21 and New Jersey will require you to be 21 to purchase any tobacco product in November. A report in 2015 by the Institute of Medicine stated that an increase from 18 to 21 to buy tobacco products would result in 250,000 fewer premature deaths and 50,000 fewer deaths from lung cancer. Critics have pointed out the disparity in effects of an increase in the age limit or taxes on tobacco between the poor and rich, saying that this will only further the gap between the two.
Other highlights of the poll include 55 percent saying no to legalizing sports gambling, 46 percent reject increasing the penalties of blocking roadways and highways, and 95 percent saying telecommunication companies should obtain consent before sharing personal information with advertisers.
While the State Fair poll is a small sample of Minnesotans, it gives good insight into the thoughts of Minnesotans on key issues in the state and also gives politicians in the House and Senate an idea of what the people would like to see happen in their next session. To see the full results of the survey, as well as some additional statistics on each question and polls from previous years, visit the Minnesota House of Representatives website and click on the state fair poll tab.