Hillary Clinton Is a Woman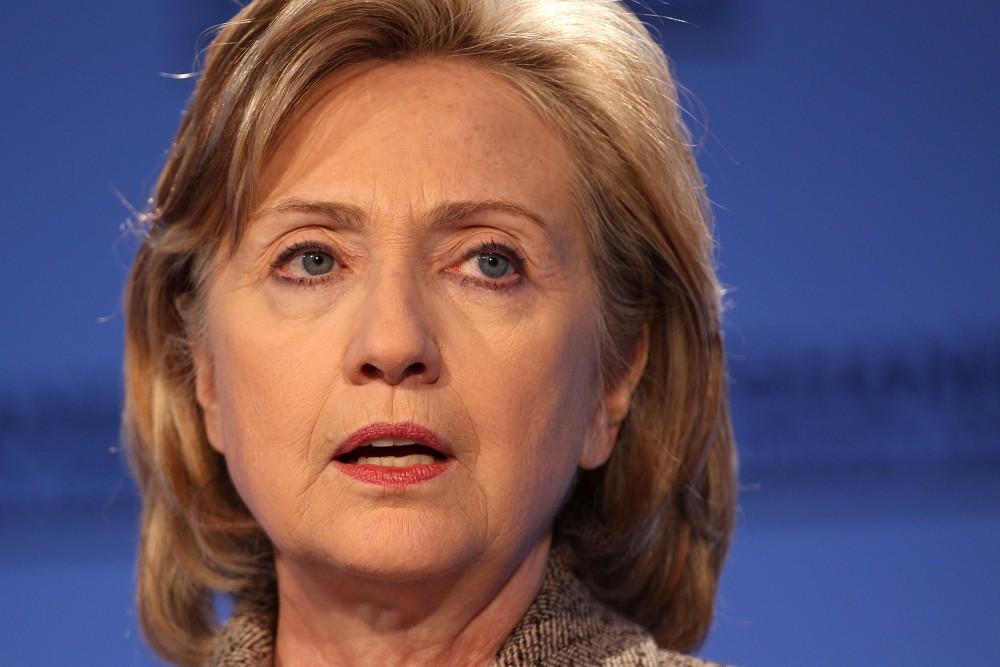 During CNN's Democratic debate on October 13, former Secretary of State Hillary Clinton was asked how her presidency would differ from President Obama's. She responded, "Well, I think that's pretty obvious. I think being the first woman president would be quite a change from the presidents we've had up until this point, including President Obama."
This response by a self-proclaimed feminist is offensive to women, and it holds as much clout as responding that her presidency would differ from President Obama's because she is white.
Clinton seizes every opportunity to remind American voters that she is a female. Hillary responded to CNN's question on her Washington insider status by stating, "Well, I can't think of anything more of an outsider than electing the first woman president." Clinton was proud to claim the majority of her donations came from women. She even accused Bernie Sanders of being sexist.
While Clinton shouts from the rooftop that her womanhood alone qualifies her for the presidency, Carly Fiorina – the other woman in Clinton's relationship with the presidency – rarely brings it up. When the bold journalist from CNN decided it was a good idea to ask which woman should grace the $10 bill, Fiorina responded, "I wouldn't change the ten-dollar bill or twenty-dollar bill. It is a gesture. I don't think it helps to change our history. We ought to recognize that women are not a special interest group. Women are the majority of this nation. We are half the potential of this nation, and this nation will be better off when every woman has the opportunity to live the life she chooses."
Fiorina's response is exactly why so many feminists hate conservative women. She did not take the victim route; she took a stance based on logic and facts rather than emotions.
While Fiorina is in the liberal crosshairs, she is not the first. Liberals and feminists hate conservative women.
In April 2014, more than 200 University of Minnesota professors publically objected to former Secretary of State Condoleezza Rice's speech in the Humphrey School of Public Affairs' Lecture Series. Rice was the first African-American female to hold the office of Secretary of State and the first female to act as National Security Advisor to the President. As a woman with an impressive background both politically and academically, it's clear that Rice faced opposition simply because she's a conservative who wouldn't play the victim role.
The feminist movement claims to be one of equality, but feminist support Clinton only because she is a woman. Feminists do not care that Hillary represented multiple rapists during her law career. Feminists do not care that she does not support Israel, which is one of the few countries in the Middle East to give women equal rights. If feminists actually cared about the facts, they wouldn't support her. They would never support a man with the same record.
The presidency should be won on matters of ability and character, not wonupon the lack of a Y chromosome.