The business side of abortion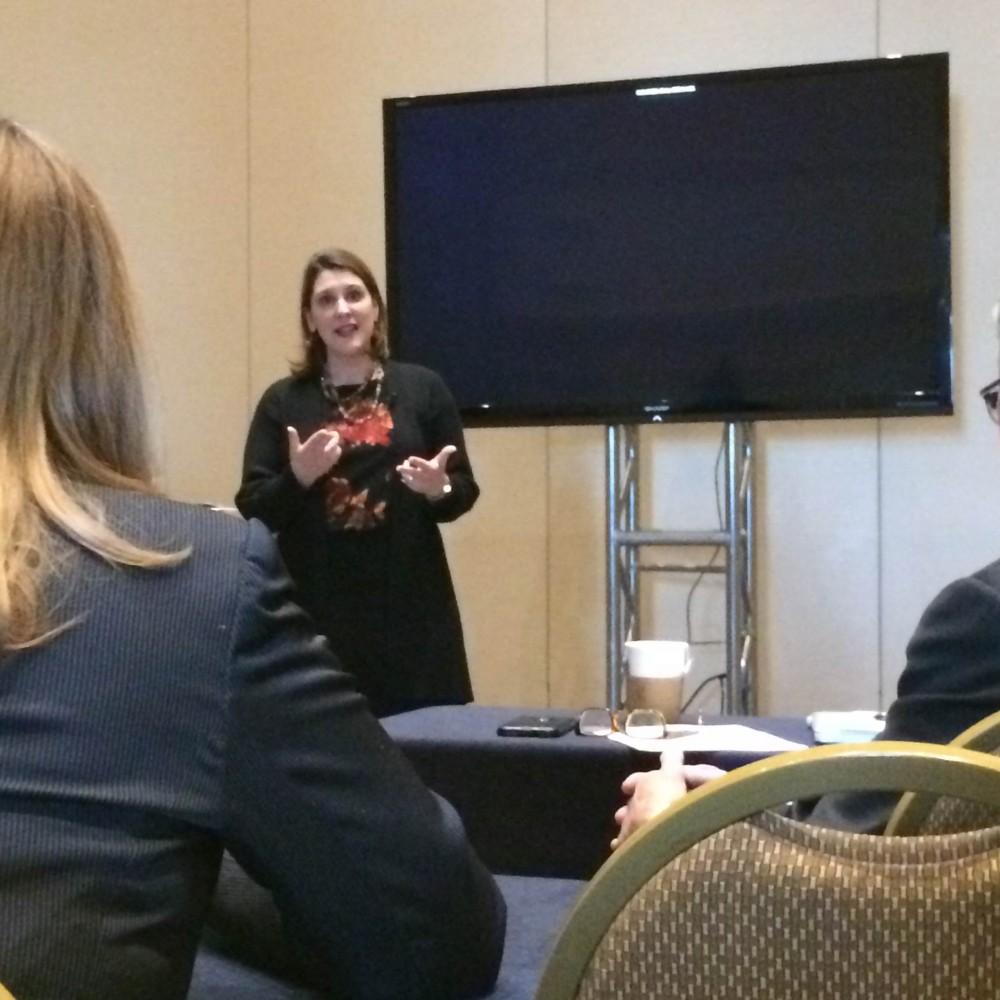 Planned Parenthood conducts abortions like a business, and their government subsidies have resulted in over $700 million in profits.
Charmaine Yoest, President and CEO of Americans United for Life (AUL) was the featured speaker at a Conservative Political Action Conference (CPAC) breakout session entitled Supply Side Strategy: Exposing and Confronting the Abortion Industry as Big Business.
Targeting the Planned Parenthood Federation of America (PPFA) and its current president Cecile Richards, Yoest's talk was different from traditional pro-life speeches for its focus on the economic side of abortion and the public funding of Planned Parenthood.
"When we're talking about confronting abortion we have to be thinking about it from a business perspective," Yoest said, "Because for too long the abortion industry has been able to skate along and market themselves as a health care provider, as a human rights movement."
A report written by AUL, "Abortion, Inc. – Cecile Richards' Planned Parenthood" was handed to every member of the audience. The report, put together mostly from the annual reports of the PPFA, outlined a variety of statistics concerning the trends of the care it actually provides for women.
Yoest said a full term pregnancy can reduce the chances of a woman developing breast cancer in the future. The AUL report cites the PPFA statistics that cancer screenings have been cut more than half, and that breast cancer screenings specifically have dropped nearly 400,000 since Cecile Richards took charge in 2006.
Meanwhile, the number of abortions preformed by the PPFA has gone from just under 290,000 in 2006, to over 327,000 each year from 2009 to the present. This comes with the PPFA mandate that all affiliates had to have the capability to preform abortions by January of 2013. In 2005, Planned Parenthood preformed one out of every five abortions in the United States. That number has now grown to one out of every three abortions, and represented 94 percent of the PPFA's pregnancy related services in 2014.
In an AULvideo of Yoest, which was played prior to her actual presentation, Yoest stated that the PPFA is an organization which receives 40 percent of its funding from taxpayer dollars. Last year that amounted to approximately $528 million, according to the AUL report.
After paying salaries and benefits, as well as for actual services, PPFA paid for items it described in its reports as "public policy" and "building advocacy capacity." This means that the American public not only funded an abortion machine, but paid for its ability to lobby the federal and state governments in order to keep and expand the subsidies it receives, and the PPFA still made a profit of over $127 million last year.
"Because it's a big business much like the smoking industry, the cigarette industry, big abortion should come with a warning label," Yoest said.
One in 10 women experience complications after receiving an abortion, and one of five of those women experience life-threatening complications. As a result, AUL wants to put regulations into place to limit abortions, Yoest said. These include abortionists being required to have hospital admitting privileges, abortionists must follow chemical abortion protocols, and abortionists must not be allowed to examine patients and direct nurses via webcam, they must be required to do in person examinations.
"Your manicurist is better regulated than your abortionist in the United States," Yoest said.
Yoest believes that the fight against abortion cannot be won without undoing the public perception that the PPFA is a humanitarian organization. She argued that it is AULthat cares about women's health, by making sure the medical procedures they undergo are always as safe as possible, both physically and mentally.