Student Loses University Job for Failure to Promote "Social Justice" Agenda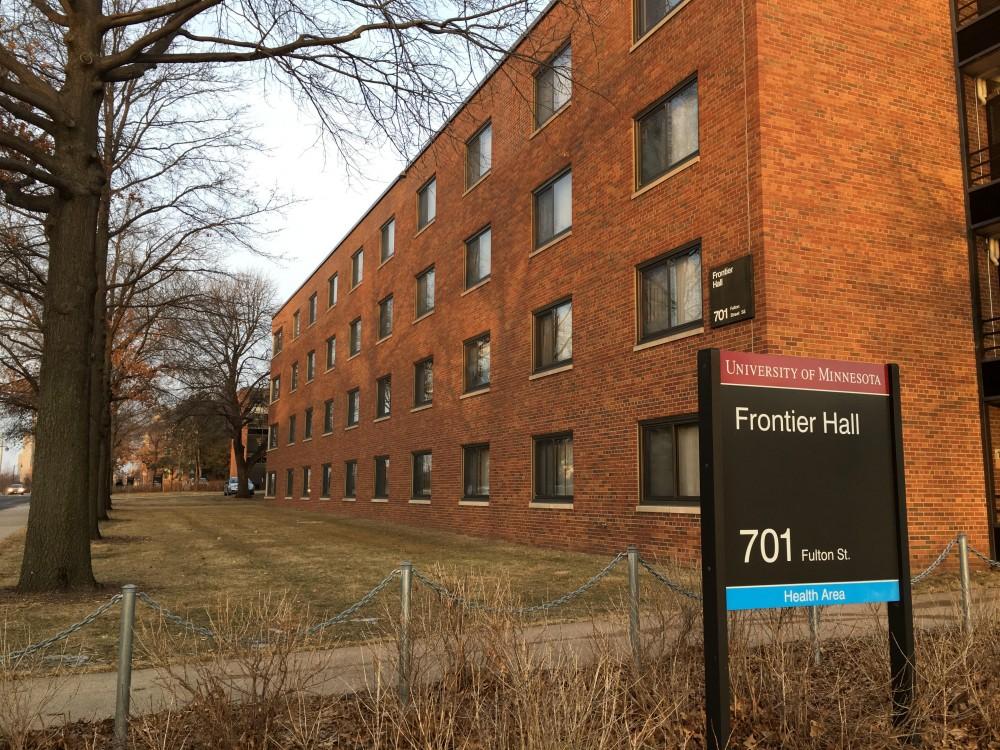 The University of Minnesota, according to its board of regents' statement, is committed to diversity. This diversity manifests itself in many ways: from one culture to another, from one income level to another, from one race to another. No matter what type of person someone is, the University of Minnesota is committed to providing a space for academic development and community.
While University President Eric Kaler stands firm in his encouragement of free speech and nondiscrimination policies, one campus department is doing the opposite. The Department of Housing and Residential Life (HRL) discriminates on the basis of political philosophy and discourages academic thought, resulting in the failure to rehire a talented student leader.
Meet Justine Schwarz: Schwarz is a community advisor (CA) at the University of Minnesota's Frontier Residence Hall. As a CA, she is in charge of fostering a community of students in their transition into college life. In addition to supporting her residential community, Schwarz juggles her studies as an honors student, her second job at Coffman Memorial Student Union, and serves as the Lieutenant Governor of six"Circle K" clubs, an organization that focuses on volunteering across the state. Schwarz's positive attitude isn't limited to the academic year, either. During her summer breaks, she works at a Cub Scout camp as an instructor. Schwarz also writes for the Minnesota Republic. Schwarz is a leader whose main focus is the building of community; yet, she was not rehired by the HRL.
This decision, it seems, was based not on her workplace competency, but her personal political views. The University of Minnesota's rehiring process for CAs is based off of performance reviews by the resident directors (RD) of each building. Schwarz's performance review was conducted by Sean Smallwood, the residence director at Frontier Hall. The performance review that was given is riddled with inconsistencies.
The rubric of the CA evaluations are based on a 1-4 scale that are notated as "Exceeds Expectations, Meets Expectations, Meets Some Expectations, and Does Not Meet Expectations." The rubric is divided by sections and further into categories to grade the job that the CA employee does. According to the UMN HRL's Community Advisor position description:
"Community Advisors are responsible for building a safe and inclusive learning community with a core objective of facilitating residential education. Successful Community Advisors will be engaged, team-oriented students who have a passion for learning, strong interpersonal skills, and a positive attitude. Community Advisors serve a key role in the implementation and continual progression of Foundation for Success, our Residential Curriculum."
Smallwood stated that, "Justine struggles with ambiguity and practicing empathy with her peers. At times this is a barrier to further growth around diversity and social justice." This is in a direct conflict with the positive remarks that were made above about her in the review. The section preceding the improvement section's comments states that, Justine puts a lot of energy into her position, and has a pulse in her community that is nuanced in a way that her bosses would not be able to understand. Justine is so in touch with her residents that she was able to help coordinate an elaborate room swap.
The positive remarks of Schwarz are affirmed by her rubric-based grade, which shows that her residents believe she created a good community:
"[Schwarz] has been able to connect with her resident's on a personal level and is clearly creating a positive learning environment," the document reads.
Schwarz's performance scores that marked need for improvement, which were 2 and under on the rubric, had similar consistencies. Justine only scored those reviews in 5 out of the 36 categories she was graded under. Three of the five were under the Socially Just and Specialized Needs section, with the one other problematic score in the Attitude and Growth Mindset section.
In the Positive Contributions category in the Attitude and Growth Mindset section, the review states, "When challenges arise in meetings, staff member uses language/behavior that contributes to dysfunction." In Schwarz´s comment section, Smallwood found Schwarz´s individual learning process lacking.
"Justine has not demonstrated a commitment to social justice growth and promotion to residents. When she engaged in discussions about [Diversity and Social Justice], she often plays devil's advocate. It often feels as though she is doing this for the fun of it, out of enjoying the process of debate. Sean and Noelle often wonder to what extent she is truly processing the information and grappling with differing perspectives- leading to curiosity around how she is engaging her residents with these topics (if at all). Upon further inquiry, we've come to understand that this is how she thought it was best to engage, but now realizes how it could impact others and their learning. She is learning in this area and is constantly improving"
This clearly states that Schwarz should not be playing devil's advocate. Exploring both sides of any issue is key to any real progress in finding diversity and truth. The language also suggests that because Schwarz plays devil's advocate, she is not truly processing information from differing perspectives. The review is also inconsistent with the comments regarding her positive performance, which states that Schwarz often: "uplifts her fellow co-workers with humor and offers thought provoking questions." The review states that Schwarz should consider "stepping back in some conversations with the staff so she does not dominate them."
According to the HRL Diversity and Social Justice (DSJ) training manual, a broad definition of social justice is the addressing of inequities in society that focuses on self-reflection on group status and to strategically act accordingly with it. The manual also contains a variety of YouTube videos and social justice terminology, emphasizing how to think about societal issues rather than how to question them. Another training document the CAs focus on is the core tenets of a socially just community as the foundation for success, reiterating how the CA should address inequality in their communities to make them socially just.
The RDs also host weekly staff meetings with supplemental training documents. The Frontier Staff Meeting Agenda for the fall semester of 2016 only touched on political topics that supported leftist thought. Links on the agenda lead to websites like Everyday Feminism, Buzzfeed, MTV decoded, The Daily Dot, BlogSpot and even a twitter account of a random philosophy student at the University of Oklahoma. The agenda includes criticisms of free speech, the celebration of Thanksgiving, manterruption, whitesplaining, and how white privilege manifests itself in bicycle riding. The agenda also advocated for the education on the Black Lives Matter movement paired with the importance of the Women's March on Washington to resist Donald Trump: two controversial political issues that HRL has decided to take a side on, despite being funded by taxpayer money.
These are the materials that the CAs are supposed to use to educate their residents to create a socially just community. The absence of any performance improvement recommendations of the actual job, such as crisis management, being a role model, enforcing policy, community activities, and developing positive relationships with her residents, clearly indicates that Schwarz was not fired for performance-based reasons, but for a differing political agenda and expressing dissent.
Beyond the indoctrination of the CAs, Smallwood has promoted blatant hostility towards conservatives. In Schwarz's performance review, she was lauded for attending a protest against the University of Minnesota College Republicans' student group mural for painting "Build a Wall," citing that it built a stronger relationship with her co-workers. The HRL department also has a predilection with Black Lives Matter that is inhibitive to disagreement, and creates a hostile environment for those who may have criticisms.
An entire staff meeting was dedicated to the Black Lives Matter movement. The educational links provided included information from the Black Lives Matter official website and an article titled "How to Explain Black Lives Matter to White People." This article dismisses any sentiments that disagree with the phrase "Black Lives Matter" and is vehemently opposed to the "All Lives Matter" rhetoric, dismissing it as racist for not following the status quo. The article later goes on to call Fox news host Sean Hannity a "racist f***tard" and having the black protagonist threaten to "F**k up" a white commentator. There was no literature that dealt with a differing opinion on the issue in the agenda.
Schwarz informed her employer, Smallwood, before her job as a CA began that she wrote for the Minnesota Republic. She was told that it would not be a problem. Despite Smallwood's statement, The Minnesota Republic has repeatedly had its print issues taken from the stands of Frontier Hall and directly disposed of by a vandal. Schwarz alleges that she was confronted by Smallwood in a one-on-one conversation where he was adamant that she should feel oppressed because of her womanhood, a sentiment that she does not agree with. Schwarz felt individually targeted for her political opinions whenever she had to meet with Smallwood individually.
These meetings, along with Schwarz's refusal to conform her beliefs, led to the denial of her returning position. An email with one HRL director from a neighboring dorm stated, "If a CA applies to return, and there are no job action pieces or performance concerns, it is very likely that they will return to the position. We don't have an explicit goal of retaining upper-class CAs, but if they are performing well in the role, a returning CA's perspective is very helpful in transitioning new staff members."
Smallwood cannot deny that Schwarz performed well in her role, but he can use his position to indoctrinate students and deny employment to someone for failing to conform their beliefs to his political agenda.
After preponderance of this situation the University has a new administrative tactic to fear. If HRL has become radicalized, what other wings of the university are using taxpayer money to play favorites and try to control the student population? What safeguards exist to protect these students who are being abused by the University—effectively purging the university from any real diversity—inthe name of "social justice"?
Madison Dibble contributed to this report.