Al-Nimr sentenced to crucifixion; world stands by in silence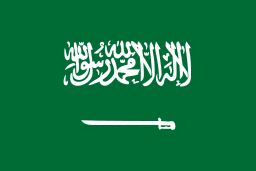 Last week, as global outrage pursued via social and conventional media over Cecil the Lion and Ahmed's clock, 21 year old Mohammed al-Nimr was sentenced to be beheaded and crucified for participating in a Shiite protest in Saudi Arabia. This kind of punishment is nothing new for Saudi Arabia; in 2013, five Yemeni men were also sentenced to beheading and crucifixion, which was later carried out in front of the University of Jizan, while students were taking exams. Al-Nimr's uncle, Sheikh Nimr Baqr al-Nimr, was a well known Shiite activist also sentenced to death for "waging war with God," and many people believe al-Nimr is being punished for his uncle's actions. Meanwhile, the US is still sending billions of dollars to Saudi Arabia yearly, and it is still our major supplier of oil.
Al-Nimr was arrested four years ago when he was 17 years old, and since then has been subjected to severe torture, and was allegedly forced to sign a confession which is the basis of his prosecution for the Saudi Arabian court. His alleged offenses include explaining how to give first aid to protestersand using his phone to encourage more protesters to join. The sentence breaches multiple factions of international law, as Al-Nimr was not allowed to speak to an attorney, and his appeal was held without him present. However, the international community stands by in silence, and the United Nations Human Rights Commission (UNHRC) has not passed a single resolution of condemnation for Saudi Arabia's atrocious acts; yet, the UNHRC has passed 62 resolutions condemning Israel for defending itself.
The charity Reprieve, which is well known for its efforts to stop global death penalties, has made a great deal of effort to save al-Nimr by urging national leaders to cease funding of Saudi Arabian prisons, but to little avail. According to Reprieve's website, the British ministry of Justice is still providing direct support to Saudi Arabian prison services.