How Does the Left Get Away With It?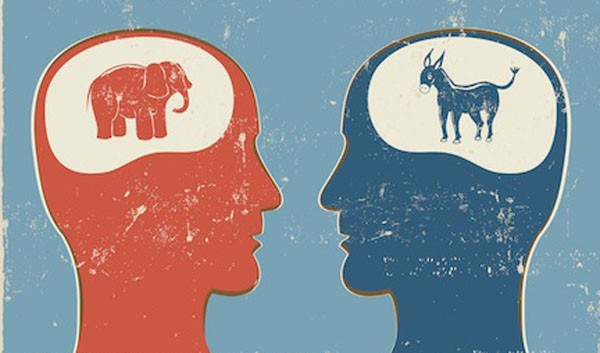 There is a ridiculous double standard of political correctness in the United States, which is the idea that only people on the right are capable of being politically incorrect.
There are members of both parties who make ill-conceived and sometimes downright offensive and stupid comments. This is not something new or unique to any subset of individuals. People are people, and people will say stupid things. When the standards of what is acceptable for certain people to say are so vastly different, it becomes rather more confusing.
For example, State Senator Vincent Sheheen, the Democratic gubernatorial candidate in South Carolina was giving a get-out-the-vote speech in Florence, South Carolina. Speaking about his Republican opponent, Governor Nikki Haley, he said, "We are going to escort whore out the door." He and the crowd then proceeded to laugh about the comment.
The press coverage following this comment has been absolutely appalling in the fact that it has been practically non-existent. It has been left to conservative-leaning news sources to cover a story that, had it been a Republican making the comment, would surely have been plastered all over CNN, MSNBC, the New York Times, and countless other major news sources. Instead, it has been left to the Washington Free Beacon to point this out to the nation at large, with the video and original coverage by local source "South Carolina Now" being recycled endlessly on conservative blogs. Fox News hasn't even jumped on this one yet.
Governor Haley seems to get more than her fair share of Democratic political incorrectness as well. In May 2013 it was widely reported that South Carolina Democratic Party Chairman Dick Harpootlian predicted, mere moments before Vice President Joe Biden took the stage, that whoever her Democratic challenger would be in 2014 would "Send Nikki Haley back to wherever the hell she came from." Haley, born in the United States to Indian immigrants, said the comments seemed to insult her heritage. Her spokesman, Rob Godfrey, speaking to BuzzFeed, said the comments seemed "to be a trend coming from the South Carolina Democratic Party."
It is appalling that Mitt Romney's comment about going through "binders full of women" in regards to going through job applications was such a controversial statement, when comments like these go unreported and unpunished. Thankfully, Governor Haley currently holds a fifteen point lead on Sheheen, according to Real Clear Politics' polling averages. While Sheheen may go without being widely condemned, at least it seems he will go unrewarded.