Syedah Wins; Elections Commission a Mess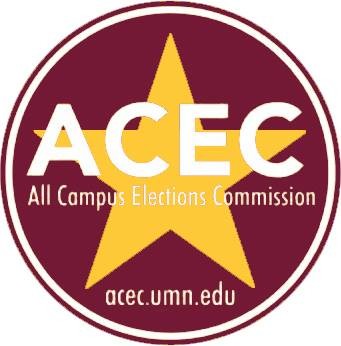 After a false start and further deliberations by the All Campus Elections Commission, Abeer Syedah and Sam Marlow were announced as the winners of the 2016 MSA Presidential election.
Syedah and Marlow's campaign was marred by accusations of election rule violations resulting from door knocking in dorm halls on campus, which after Tuesday night was prohibited. ACEC found them guilty of the violations, though they were all over the board in disciplining the campaign.
First ACEC announced Syedah and Marlow as the victors with 66 percent of the vote. Then they pulled the results back, docking Syedah a large portion of the vote, leaving a much smaller nine-point difference with Syedah at 43 percent and her opponent Cameron Holl at 34 percent. In the end ACEC rolled back these deductions and fined the campaign instead, finally announcing their decision Sunday night.
"I really regret the oversight, on my part, about the rules that prohibited door knocking after last Tuesday. We door knocked on Wednesday and we do apologize for that," Syedah said.
Holl's team has yet to concede the election, and has filed a request for a hearing with ACEC. Holl was sharply critical of the elections' administrators and felt that ACEC was more of a problem then any of the campaign violations.
"They were super opaque in their processes and very poor in communicating the results," Holl said.
Holl's campaign was also fined for its stickers being plastered all over campus. Holl, while not defending the use of stickers, argued that the effect they had was negligible compared to the door knocking of Syedah's campaign.
"Our stickers, at best gave us name recognition," Holl said, "At worst, lost us a ton of votes because people thought we were vandalizing."
With a base vote percentage of 66 percent, it is unlikely that deductions would sway the results dramatically enough to swing the result Holl's way.
"The integrity of the election is very much called into question by their breaking the rules," Holl said.
That remains for ACEC to decide should they grant Holl's hearing request.
The All Campus Elections Commission declined to comment for this story.