Albums with Addy: thank u, next
Ariana Grande is a lot of things, but invisible is not one of them. Ever since her performance as Cat Valentine on the Nickelodeon show Victorious, she has refused to let the spotlight move away from her, consistently releasing hit singles and building a loyal fan base that has carried her to number one on Spotify as of February, racking up almost 56,000,000 monthly listeners.
Grande is extremely talented, yet I was never really into her music for the same reasons I didn't get into the traditional pop music of the last ten years: it seemed fun, but lacked any diversity or substance that would make up for the style of music that I just didn't care for. Certain songs like "Problem" or "Bang Bang" were on my playlist for a short period of time, but overall I put Grande in the "do not care" category. Boy should I have listened sooner.
I was very hesitant to review Grande's latest album Thank U, Next, but it far exceeded my expectations. The album comes after a tumultuous few years for her, seeing her get engaged to Pete Davidson, just to break it off a few months later in October. She also suffered through a terrorist attack at her concert in Manchester, England in 2017 and the death of her former boyfriend Mac Miller of an overdose last year. Needless to say, Grande has a lot to get off her chest with her music, and she utilizes this subject matter perfectly.
The entire album is dedicated to relationships, mostly failed ones in Grande's past, as well as her transition from vulnerable and naive on Imagine to strong, confident, and forgiving on the inescapable Thank U, Next. While Davidson is obviously and even directly hinted at throughout the album, Grande considers all of her past relationships, and the personal internal struggle they have caused her. The wide range of emotions from being overbearing on "needy" to needing space (literally) on the appropriately named NASA is what carries this album through a full listen and unites what some may call just a collection of singles. While it may not seem like it, this is an album that is best listened to all the way through in order to feel the full impact.
The production on Thank U, Next fits perfectly with Grande's absolutely incredible voice and the themes of each song. The more confident songs, Break Up with your Girlfriend, I'm Bored and Seven Rings, are trap influenced, bass and drum heavy songs that reinforce a trend prevalent in pop to move towards hip hop styles in order to compete with a rap-heavy Billboard 100. Grande also uses the more traditional pop sounds as well as some orchestral, introspective songs to give enough variety to keep it interesting and cater to her wide vocal range.
One of my main complaints in pop music today is the formulaic format of every song and the way artists flow on typical pop beats. Grande falls into this trap on a few songs, something that is very frustrating since she also shows creativity on her biggest songs like on "seven rings" where she interpolates "My favorite things" from The Sound of Music, a clever and interesting way to sing/rap over a trap beat. "bad idea" is the main culprit of this formulaic, "let's just sing the hook 80 times and maybe it will stick" concept that pop and much of hip hop loves to use.
Thank U, Next is a surprisingly deep album thanks to Grande's willingness to open up and admit her mistakes while moving on and becoming a stronger person because of them. It's not often that an artist can successfully convey years of emotions and change into one album, but Grande manages to do this while still releasing hit singles that will get plenty of radio time. So while Grande is saying Thank U, Next, myself and 56,000,000 other people will be saying, "thank u, more."
About the Writer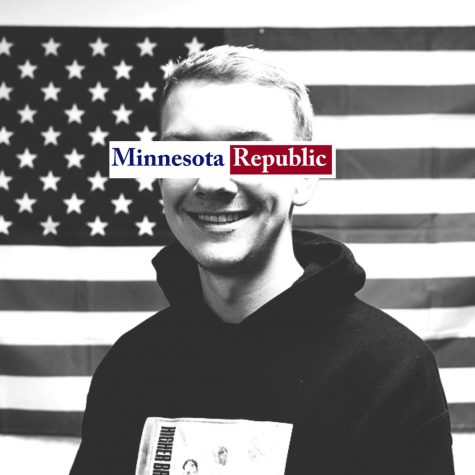 Addison Scufsa, A&E Editor
Addison Scufsa, A&E Editor, is a junior studying geography and supply chain management at The University of Minnesota - Twin Cities. In his free time,...