Albums with Addy: Schoolboy Q's CrasH Talk
Schoolboy Q was one of the first rap artists that I followed religiously back in 2016 after the release of his last album Blank Face LP. The first time I listened to the album was when I was on my exchange in Germany, and it fit the mood so perfectly. "John Muir" and "Big Body" stayed on repeat the whole trip and made the experience better, one of the best qualities of good music.
Unfortunately for fans of Q, he has been fairly quiet over the last two and a half years. Besides a great feature on "X" off of the Black Panther Soundtrack, Schoolboy's first individual release since Blank Face LP was "Numb Numb Juice" back in March. The long wait did give fans hope that he was taking his time to create something amazing, attempting to top the two Grammy nominations he received for his incredible work on Blank Face LP. 
CrasH Talk is Schoolboy's fourth studio album and is a continuation of his tendency to switch up his style slightly with each new release. An album with fourteen songs and a runtime of only 39 minutes, Schoolboy is following the trap rap trend of plenty of tracks that are only two to three minutes long to maximize variety and opportunities to chart. For better or for worse, Schoolboy's main goal with CrasH Talk seems to be making commercially appealing songs.
The production across the album varies quite a bit in both style and quality. Most of the bangers are more ominous beats with an eerie melody over heavy bass, like on "Floating" with 21 Savage, "Gang Gang," or "Water" with Lil Baby. These are some of the better-produced songs on the album, but the best tracks were laid back, slow beats like "Tales" and "CrasH." "Black Folk" was easily the worst beat and most boring song on the album, utilizing a melody that sounds like it belongs in a Zelda game or a Rich Brian song.
Blank Face LP worked so well by crafting powerful songs with amazing storytelling, something that I find lacking in many tracks on CrasH Talk. "CHopstix" is a bottom-three song on the album because its hook is so boring, and the rest of the song is lyrically uninspiring in combination with its poppy beat. "Lies" is another culprit of this, combining a bad hook with boring lyrics. But the highlight of the album are songs like "Attention," "CrasH" and "Tales" that have a beat that complements the storytelling and powerful hooks that Schoolboy Q is known for.
More than any other Schoolboy album, CrasH Talk feels like a playlist of songs that don't always fit well together or mean anything when in the album format, but serve a purpose as songs for specific moods. "Drunk" is the ultimate chill drinking vibe, "5200" and "Gang Gang" are already lit in the car, and "Tales" and "Attention" are the introspective sad songs. But besides the amazing transition between "Gang Gang" and "Tales," the songs don't gain any value from being put together in an album format.
Because of the lack of album cohesion and the horrifically bad "Chopstix," "Lies," and "Black Folk," CrasH Talk is just a middling Schoolboy Q album in regards to his total discography. I'd put it barely above Habits and Contradictions, but for three years of waiting it's a disappointing showing. In order to get back to his winning ways, Schoolboy Q needs to focus on telling stories again and make the album have a cohesive theme. Until then, I'll be listening to Blank Face LP, reliving the good old days.
About the Writer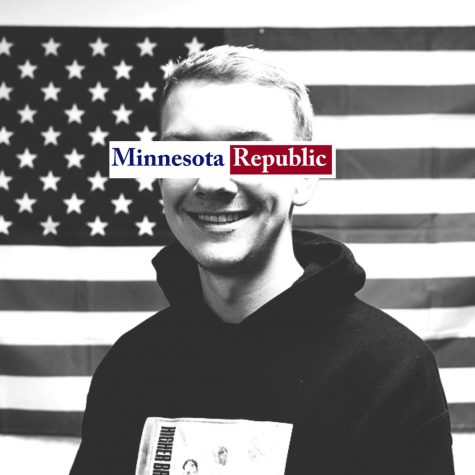 Addison Scufsa, A&E Editor
Addison Scufsa, A&E Editor, is a junior studying geography and supply chain management at The University of Minnesota - Twin Cities. In his free time,...