The Iowa Experience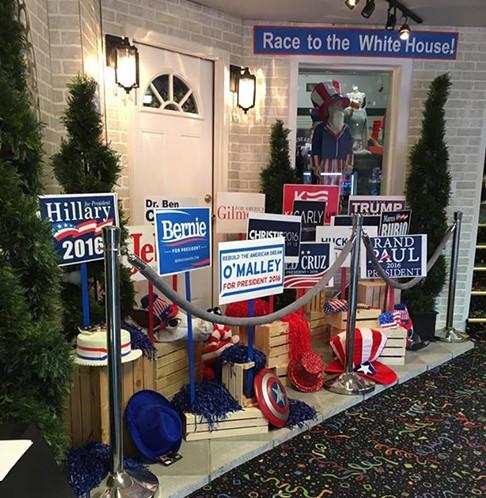 Tune into news radio, the mainstream media on your television, or read the latest polls, Iowa is the center of the universe every four years in late January and February. The Iowa caucuses take place tonight, finally bringing the presidential race for both parties to an official start.
Polls are released almost daily, and every politico is anxiously awaiting the results of the caucuses.What most people likely forget to think about when pondering the Iowa caucuses, is that the Iowa caucuses and everything that comes with it is unique.
Iowans are faced with the presence of politicians for months prior to the caucuses. With candidates always comes the media. Journalists and reporters descend upon small town America hoping to get insight into how this influential swing state will pick its candidates for the presidency.
Lawn signs are found all over, like the caricature of Bernie Sanders sitting on the lawn of a home near Drake University, or the "Choose Cruz" sign found in rural Clear Lake, Iowa. For the good and the bad, the Iowa caucuses have a large effect on the lives of everyday Iowans and the nation as a whole.
Observing rallies for candidates on both sides of the political isle that preceded today's caucuses, it was obvious that passion for politics is an integral part of Iowa's culture. Speaking with attendees and average citizens it became clear: this experience is uniquely Iowan.
Molly, an employee at Cabin Creek Coffee in Clear Lake who declined to give her last name, explained that she enjoys the Iowa caucus experience, asserting, "I think its really exciting that we get to interact personally with a lot of the candidates."
"Here in Iowa we have so much of an opportunity to meet them, be informed, and hopefully be able to make a level headed decision," said Molly. When asked about whether she would be caucusing, Molly stated, "I believe its my civic duty."
Christian Allen, an Emerson College student visiting Iowa for a course and to take in the spectacle argued that the Iowa experience benefits the public.
"It really humanizes the candidates," noted Allen. Over the course just a few days, Allen had the opportunity to listen to speeches from multiple candidates from both parties.
Not everyone is so happy with the pre-caucus Iowa experience however.
"It's terrible, I wish they'd all leave," said Patrick Stall, a Drake University student studying at Mars Café in Des Moines.
Given that so much attention is placed on Iowa and its voters, Stall's view is understandable. Politicians pleading with everyday individuals, at local pubs and coffee shops, and engaging with the local culture: that is something that isn't seen everyday, and it is something most of the country never sees.