Trump Nickname Power Rankings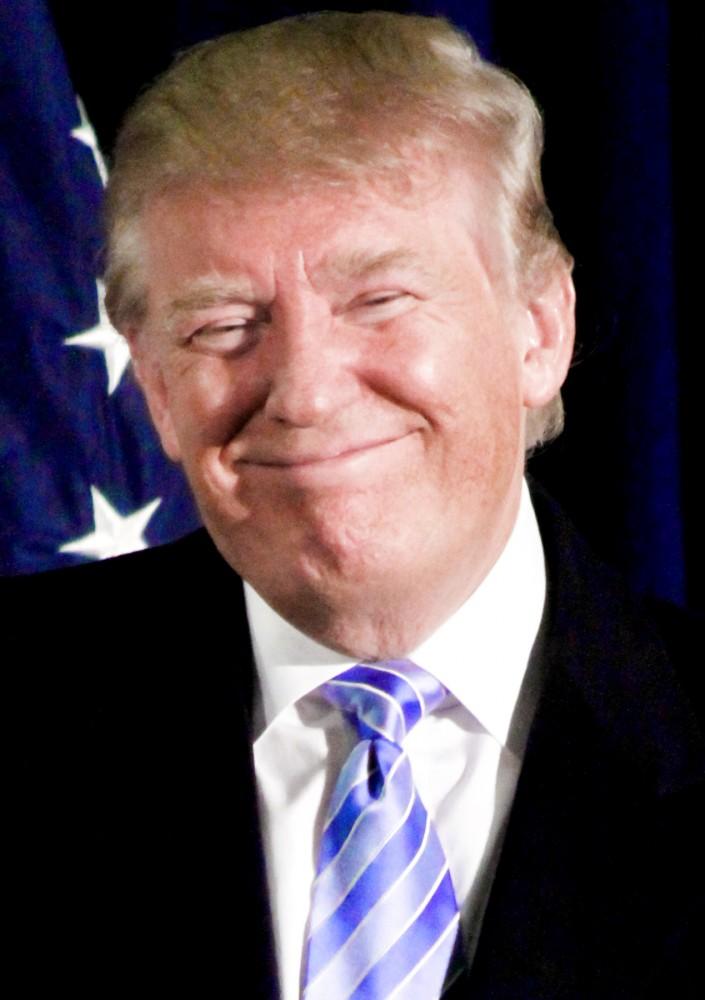 While Donald Trump seemingly spends almost his entire adult life brandishing an ego bigger than his tower, he only recently began to perfect his trolling craft. The greatest use of Trump's recently refined talents has been the nicknames given to his political and personal enemies. While they all make for plenty of laughs, it is time to uncover which one rises above the rest. So, let's get to it…
THE CUTTING ROOM FLOOR:
A) "Low Energy Jeb":
This one was just cruel. Going after Jeb(!) is like kicking an incredibly non-threatening dog while it's down. Trump's "please clap" moment probably finished off any remnants of respect left in the ether for Jeb, but if there were any stragglers left afterward, Trump's demeaning moniker finished the job for him.
B) "Crazy Bernie"/ "Crooked Hillary":
These two lose out on some style points for the same reason: lack of creativity. Yes, we all know that they are true, but made for some pretty lazy work by the President. His trolling showed such talent during the primaries that these two nicknames were fairly underwhelming. We all expect much more from him, and I think I speak for everybody by saying that we all felt some disappointment in him here.
THE TOP FIVE:
#5. "Goofy Elizabeth Warren"/ "Pocahontas"
If I've learned anything from the UMN's Psych 1001 course thus far, it is the importance of Occam's Razor.
For those of you who did not need to take this class, Occam's Razor is the psychological principle that encourages the simpler of two possible answers. "Pocahontas" was a direct hit to the Massachusetts senator Warren and her far-stretched Native American heritage, and it deserves a spot on this list. However, it fails to pack quite the same blunt punch that "Goofy" does. Warren will need to draw upon the strength of her Cherokee ancestors to fully recover from this one.
#4. "Lyin' Ted"This nickname probably takes the cake in terms of magnitude on real-life events. Ted Cruz's initial strategy of taking it easy on Trump in hopes of picking off his voters once he flamed out backfired in a colossal way. In response to Cruz's amiable rhetoric, Trump decided to turn around and insult Cruz's wife, accuse his father of possibly murdering John F. Kennedy, and dub Cruz "Lyin' Ted." The Texas senator has not won himself many allies during his career, and none came to his defense during the nickname's branding. Instead, the name stuck, and Cruz's political coffin received its first nail.
#3. "Sleepy Eyes Chuck Todd"
We can all acknowledge that Donald J. Trump possesses many shortcomings, both politically and morally. However, despite the heated bipartisan atmosphere in America, we hopefully can all at least agree that the dude is pretty freaking funny. Trump has also christened Todd "a joke of a reporter" and "a real loser." The reasoning is unclear, but this guy just really winds Trump's clock.
#2. "'Lil Marco"
Senator Rubio really walked right into this one, unfortunately. During a heated exchange in a presidential debate, the Florida senator referred to Trump sarcastically as "Big Donald." Well, it will suffice to saythat when you're a pretty milquetoast five-foot-nine android, you should not open yourself tomockery from the troll master himself. Rubio gamely fought for a little while longer in theelection, but this nickname pretty much buried him.
#1. "Rocket Man"
Ah, "Rocket Man…" Trump's pièce de résistance. His Sistine Chapel. His Pietà.
While threatening North Korea during his recent address to the United Nations, the president decided to go off-script and quote Elton John. To be honest, I am a little sad; I do not know how this one will be topped.
This past episode of "Trump's America: The Reality Show" deserves a five-star rating. The Minnesota Republic cannot wait to see what is in store for the season finale.