SSI hosts international conference in Minneapolis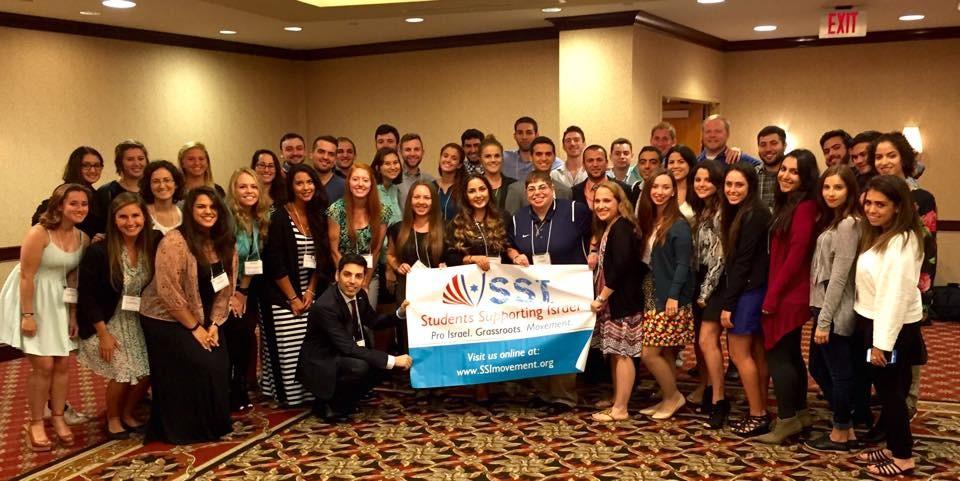 Students Supporting Israel (SSI,) the pro-Israel grassroots initiative which started just three years ago at the University of Minnesota, held its first international conference from Aug 21-23 at the Crowne Plaza Hotel in Minneapolis. SSI made travel arrangements for student leaders from 27 Universities and colleges to attend the event.
Seven well-established academics came to the Crowne Plaza to speak at the event, including theConsulate General of Israel to the Midwest, an NYU professor, and multiple notable researchers of the Middle-East conflict, spreading strong messages of Israel advocacy.
According to SSI founder and University of Minnesota alumnus Ilan Sinelnikov, the purpose of the event was to get all of the chapters together in a formal setting and demonstrate how significant SSI has become as a movement.
"It was a big milestone."he said.
Sinelnikov started SSI in 2012, after he and two other students attended an anti-Israel event at the University of Minnesota, hosted by Students for Justice in Palestine (SJP) during their annual "Israel Apartheid Week." The next day he registered Students Supporting Israel on campus, and it "just took off" from there.
Two years later, at the 2014 Israeli Consulate conference in Chicago, a student from Indiana University reached out to Sinelnikov about starting his own SSI chapter.
Since then, SSI has shown record-breaking growth, establishing chapters in 43 colleges and universities throughout North America. It has made notable achievements as an organization including the passage of pro-Israel student government resolutions at the University of Minnesota, Ryerson University, the University of Georgia, and Texas A&M. The State of Israel awarded SSI with the Israel Bridge Award earlier this year, and multiple members of the Israeli government have personally congratulated Sinelnikov and the organization in its entirety. According to Sinelnikov, SSI's success stems from the genuineneed it fulfills.
"We had BDS [Boycott, Divestment and Sanctions] activists and an anti-Israel atmosphere with little opposition," he said. "The need for a student group was always there."
While the growth of SSI is quite notable, it still faces much opposition. According to Sinelnikov, SSI's growth has been met with much hostility, especially from other student organizations like SJP and the (BDS) movement targeting Israel. But SSI remains strong as a student group and continues to thrive. SJP has over 100 chapters across North America, but Sinelnikov says SSI is quickly catching up as a national movement. Last year, SSI hosted nearly 400 events involving over 18,000 students, and the SSI social media pages has reached over 500,000 people.
In the future, Sinelnikov plans to host many more national conferences, and he sees no end in sight to SSI's spectacular growth. He believes that this is just the beginning, and SSI will shape the landscape of Israel's PR battle.
"We are the agent of change," hesaid.