Why Western Countries Receive More Pity Following Terror Attacks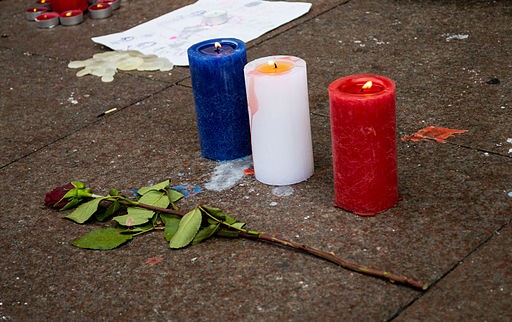 After the Islamic State's Paris attack killed 130 people on November 13, transparent Frenchflags linedprofile photos onFacebook to unite against devastating terror across the world. A few hours later, however, new questions emerged on social media sites: Where were prayers for Baghdad and Beirut?
Hours before the Paris attack, a suicide bomber from the Islamic State killed 18 people and injured many more at a funeral in Baghdad. On November 12, suicide bombers from the Islamic State attacked near Beirut, Lebanon and killed 43 people. Despite the over 50 people killed in Baghdad and Beirut, media in the United States dwelt on the attacks in Paris.
Western reactions to the September 11, 2001 attacks on the United States resembled responses to Paris. Media worldwide played clips of the two planes hitting the World Trade Center towers and their resulting collapse.Likewise, on and directly after November 13, pictures and videos of the Paris attacks dominated Western media. A firestorm of tweets and online comments condemning perpetrators and the Islamic State's gruesome ways flooded the Internet. The attacks in Beirut and Baghdad did not surface until about 24 hours later, and then, most of the content came from viral articles questioning the lack of recognition towards terror attacks on these regions.
Journalists began questioning why terroristic violence resulting in casualties occurs often and without much notice in the Middle East, Israel, and Africa, but not in the West. In the West, the media explodes.
It is important to note that the attack on Beirut targeted and killed many members of the terrorist organization Hezbollah. While this fact is often overlooked, a possible reason the empathy gap between Paris and Beirut exists is that one attack primarily killed terrorists, and another killed Western civilians.
Differences in Western reactions to terror in the West versus the Middle East may exist for many reasons. Western countries seem closer to home. Geographically, Washington D.C. is almost 2,000 miles closer to Paris than to Baghdad. Additionally, the racial and religious demographics of the United States resemble demographics of France much more closely than Middle Eastern countries. In acts of terror, these demographics matter, because they often serve as motive for attacks.As a result, people in the United States may feel threatened or personally attacked after an attack in France versus other regions.
Different reactions may also occur due to stigmata. Terror strikes or hate crimes occur daily in the Middle East. Sad as it is, the result is a stigmatized attitude towards Middle Eastern nations; it makes for the tendency to view terrorism there as nothing new. Conversely, terrorist attacks in the West occur less frequently. Therefore, Westerners see them as more of a threat to the entire world.
"Whether justified or not, people are more likely to associate Lebanon as a war-torn nation sitting just on the edge of the crisis in Syria, and thus be less shocked than when over 130 people (are) killed in Paris," said Sami Rahamim, President of the University of Minnesota's chapter of Students Supporting Israel.
No matter their location, terrorist attacks are met with condemnation; that said, one must consider thevariety of factors that go into different Western reactions.