Will Coffman Memorial Union be Renamed?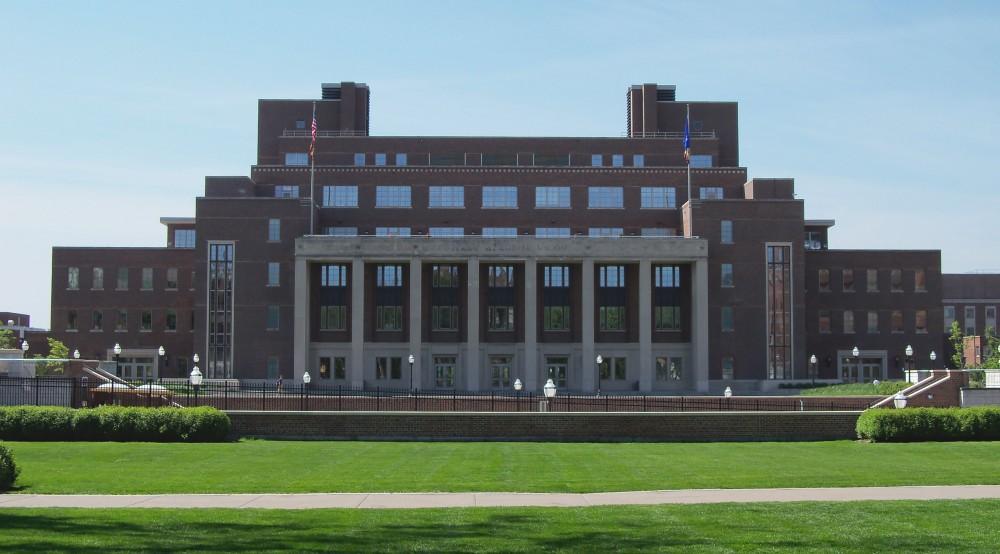 The "A Campus Divided: Progressives, Anti-Communists, Racism, and Anti-Semitism at the University of Minnesota, 1930-1942" exhibit in Andersen Library highlights the hidden past of the University of Minnesota's administrative history. The exhibit, as the title suggests, delves into the dark history of disrupting campus activism.
The exhibit revealed documents that show a more sinister nature of former administrators begs to ask the question: In what context should we honor them? Perhaps the most recognized building on campus, Coffman Memorial Union, is named after one. Lotus D Coffman, who served as president of UMN from 1922-1938, fought specifically to infringe on the rights of African American students while preventing them from enrollment.
Coffman and other administrators manipulated census data to undercount the number of black students in the state in order to justify not accepting more students. If a student was enrolled they had to face extreme housing complications, including segregated dorms. Black students had to either live at home or live in campus-approved housing that could just as easily discriminate against them based on race.
The exhibit highlights the story of freshman John Pinkett, an African-American from Washington D.C. who was forced to leave after spending only one night. Segregated housing was monitored closely by the local black community and a huge issue that student and non-student activists fought against in the community. However, not all administrators wanted to enact racist policies. President Guy Stanton Ford ended segregated housing on campus, only for it to be reinstated after his tenure.
African-American and other minority students including Jews had to have physicals before enrolling. Minority students were often excluded from many student groups including Greek life. In order to maintain Coffman's particular hierarchy, all mentioning of African American activists in the Minnesota Daily were kept in a folder marked "negro" for the administration to keep on file. Although discrimination was not uncommon in education, the administration did fight to keep in place systems of discrimination.
When asked about changing the name of Coffman Memorial Union, President Kaler remarked on the importance of taking careful consideration in the renaming of buildings. To make that decision, Kaler has formed an advisory committee under the direction of College of Liberal Arts Dean John Coleman. This advisory committee will examine the documents and make recommendations based off of a budgeting of good and bad things that were done by the people whose names are etched in University of Minnesota's history. For some, this action is not enough. African Studies and History professor Allen Isaacman wrote an editorial in the Minnesota Daily, a campus publication, stated that the evidence is clear and the action needs to be taken soon rather than later to clean the University of Coffman's stained legacy.
Minnesota Student Association hasn't taken an official action but President Trish Palermo supports the change. Palermo took to Facebook to give an outline of Coffman's racial and anti-semitic actions. She also points out the irony that a building that houses diverse student cultural groups is named after a man who believed members of those groups did not deserve to live with white students. Coffman envisioned a student union, but not one that included those of different races.
Coffman is memorialized for his contributions to campus infrastructure including the student union, Northrop Auditorium, and the former football stadium Old Memorial, where the Gophers won 5 national championships. Coffman also started one of the first college radio stations, Radio K, which still runs today. Despite all these great things, the University of Minnesota was the last Big Ten school to desegregate their housing. With more information and documents giving details to the story the University of Minnesota will have to make decisions on who to memorialize and why.