Timberwolves Recap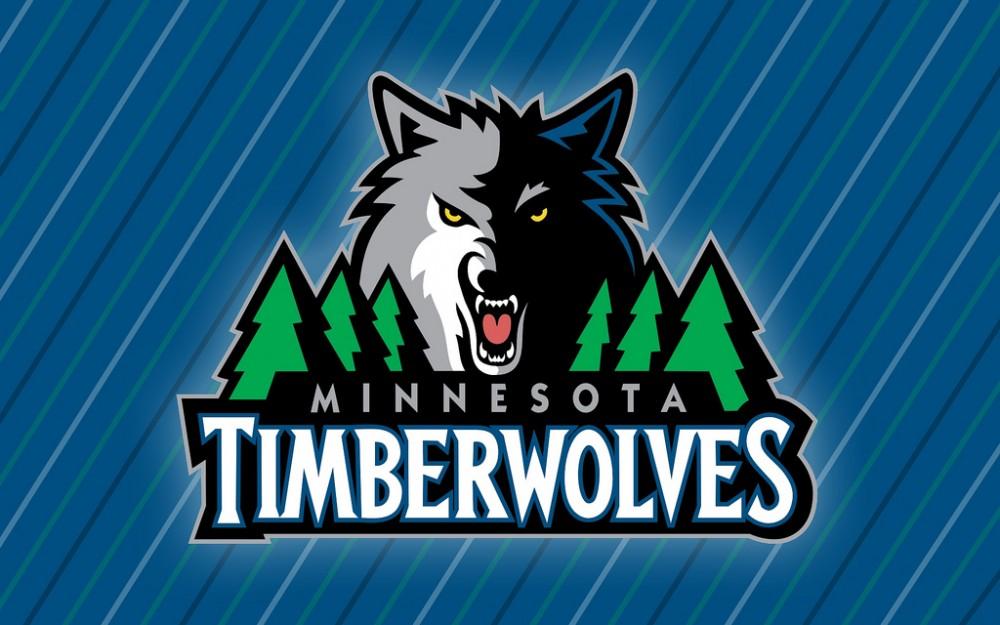 Despite previously suffering tough losses to the Indiana Pacers and Detroit Pistons by a combined margin of 44 points, the Timberwolves have gained momentum and are on top of the Western Conference board. After Saturday night's 112-99 victory over the Dallas Mavericks at the Target Center in Minneapolis, the Timberwolves have won four consecutive games, something that hasn't happened for the Wolves since December 2012. Karl-Anthony Towns led the team with 31 points and 12 rebounds, closely followed by Andrew Wiggins with 23 points and 3 rebounds. For the Mavericks, Dennis Smith Jr. led the team with 18 points and 5 rebounds and Harrison Barnes had 17 points and 4 rebounds. The victory put the Timberwolves third place in the Western Conference.
Timberwolves fans flocked to the Target Center Saturday night after the Timberwolves had won three games in a row. The Timberwolves began their hot streak last Friday against the Oklahoma City Thunder in Minneapolis, taking a 119-116 victory. Karl-Anthony Towns led the team with 33 points and 19 rebounds, followed by Jimmy Butler with 25 points and 5 rebounds. Russell Westbrook carried the team on his back with 27 points and 8 rebounds, followed by Paul George with 23 points and 5 rebounds. The Timberwolves concluded the game with a 48.8 field goal percentage, while the Thunder finished with a 50 percent.
After defeating the Thunder for the second time this season, the Timberwolves traveled to South Beah to face the Miami Heat (3-5) in their first of two games on the road. Almost 20,000 spectators congregated at the American Airlines Arena in downtown Miami to watch a thrilling game. Andrew Wiggins, Karl-Anthony Towns, and Jeff Teague scored a total of 65 points for the Timberwolves; even though Hassan Whiteside, the team's star, was injured. Dion Waters also did his part with 33 points. With the game tied at 110, the game was forced to overtime where the Timberwolves won by three points.
Tom Thibodeau, the coach of the Timberwolves, said, "We did things necessary to win at the end."
The Timberwolves next traveled to New Orleans, feeling confident following the two game win streak. 15,550 fans came out to the Smoothie King Center in downtown New Orleans to watch the New Orleans Pelicans (5-5) host the Timberwolves for their third home game in a row. New Orleans Pelicans forward-center Anthony Davis was the star of the night with 45 points and 10 rebounds. Timberwolves shooting guard Jimmy Butler led the team with 23 points while Wiggins and Towns scored 20 points combined. The Timberwolves dominated the first two quarters, struggled in the third, and staying evenly matched in the fourth, giving them a 6-point victory over the Pelicans.
The Timberwolves will hope to turn tonight's game vs. the Charlotte Hornets (5-4) into a 5 gamestreak. The Hornets, who come from losing to the San Antonio Spurs, will be in Minneapolis tonight for the game. While the Hornets are tied for fifth in the Eastern Conference, the Timberwolves are tied for third and are hoping to take the lead in the Western Conference. Tonight's starting five for the Timberwolves will be Teague, Wiggins, Butler, Gibson, and Towns; the Hornets will be starting with Walkers, Lamb, Bacon, Williams, and Howard. Before the game yesterday coach Thibodeau said :
"You want to go step by step. Obviously, it's better than losing, but the big thing is for us to concentrate on improving. … There's another one coming tomorrow, so if you start feeling good about yourself, you're going to get knocked down."