Conservative Groups Thrive on Campus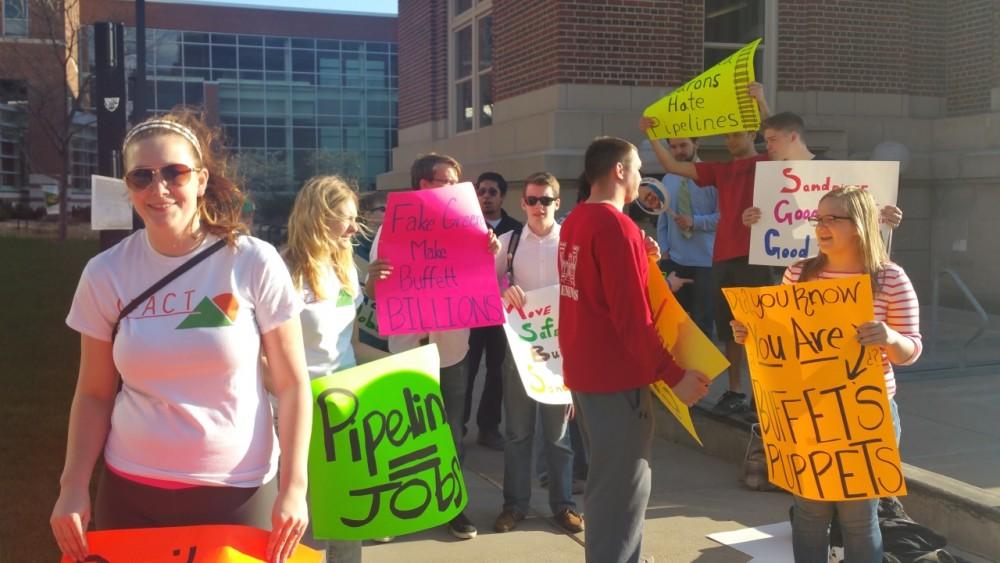 Oftentimes, a problem for new conservative students is trying to find like minded people or groups. While it may seem that the University of Minnesota is so liberal that there are no conservative groups, several exist that are always looking for new members.
One of the largest conservative groups on campus is the College Republicans, which is affiliatedwith the CollegeRepublican National Committeeand the Republican Party proper. From the group's description, the members "support endorsed Republican candidates for public office (and) encourage conservative activism." Throughout the year, they host political speakers including elected representatives and candidates to discuss current events and upcoming elections. The group meets every Wednesday at 7pm. More information can be found on the group's Facebook and Twitter pages.
For the libertarian-minded conservative, there is Young Americans for Liberty (YAL). The major difference between YAL and the College Republicans is that YAL is not affiliated with any political party and does not campaign for candidates. Instead, the members focus on discussing ideology and issues and occasionally host speakers. Additionally, one event that they host every year is Ideology Royale, which is a public debate between themselves and three other political groups across the political spectrum. Last year they also hosted former Congressman Ron Paul as a speaker with the help of Collegians for a Constructive Tomorrow and Students for a Conservative Voice. YAL meets every Tuesday at 8pm, and more information about the group's meetings can be found on their Facebook page.
For a more environmentally focused conservative group, there is Collegians for a Constructive Tomorrow (CFACT). The campus group is part of a national organization of campus groups dedicated to consumer and environmental issues. The group hosts events arguing for more market-based solutions to these issues. Last year on campus, CFACT members protested a group that was campaigning against the Sandpiper Pipeline. They also host a cleanup of the Mississippi River every year. Their meetings are every Tuesday at 6pm in their office at 802 Washington Ave.
One Pro-Life group on campus is Students for Human Life (SHL). The main goal of the group is to advocate for life in situations of pregnancy, stem-cell research, and euthanasia. The group host Pro-Life advocacy events and volunteer with elderly people and people with disabilities. Additionally, the members are politically active in favor of Pro-Life legislation. SHL meets every other Friday at 1pm, and more information can be found on the group's Facebook Page.
Finally, there is Students for a Conservative Voice (SCV). SCV publishes the monthly conservative magazine The Minnesota Republic, which is written and edited by an all-student staff. The goal of the group is to provide alternative viewpoints on issues ranging from campus to international affairs. The group also host speakers and events. More information about upcoming events and speakers, can be found on the Minnesota Republic's Facebook page. Also, anyone interested in writing for the Minnesota Republic should email [email protected].
In addition to these groups, new groups can always be founded to advocate or generate whatever ideas people want. The existing groups can be a good resource towards getting new groups going by providing people or expertise. By joining these groups or founding new ones, conservative students can make a difference on campus, and spread the conservative message.