UMN's New Take on an Old Play: "The Kitchen" Runs This Weekend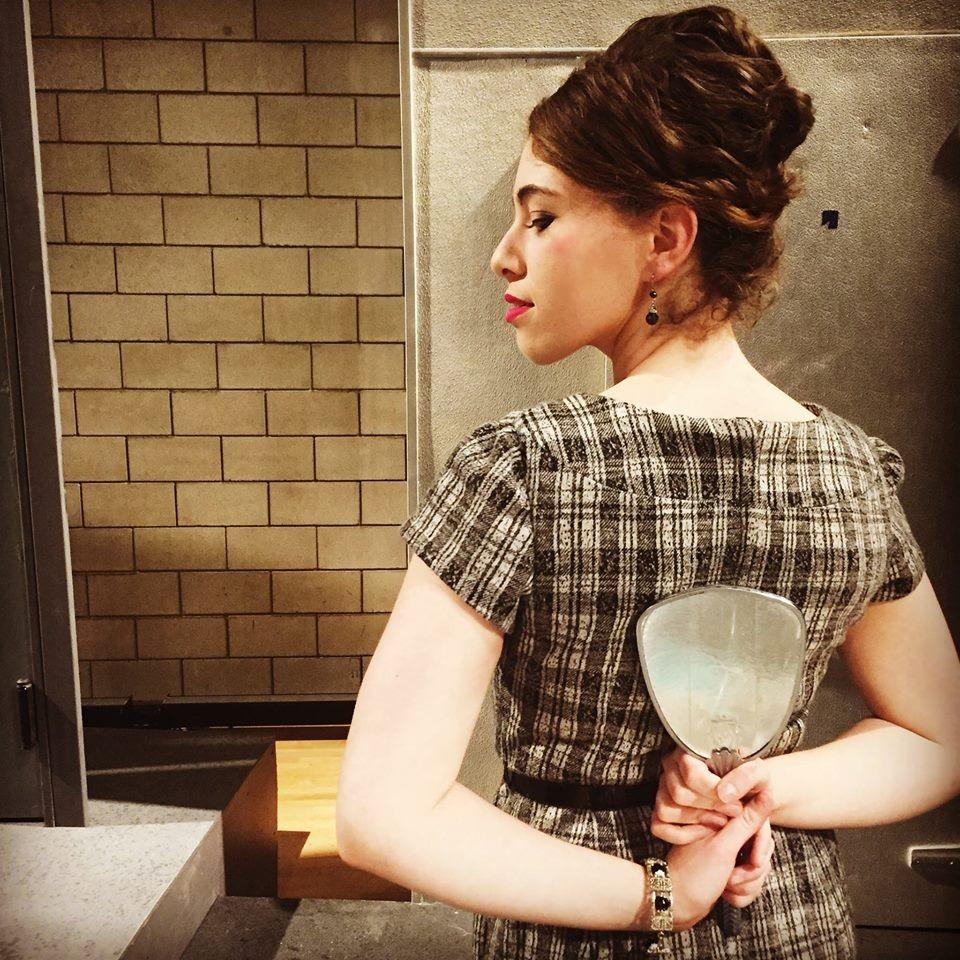 (ABOVE:) Isabel Enns as Monique in "The Kitchen." Photo provided to the Minnesota Republic by Rory Mitchell.
The University of Minnesota's "The Kitchen" continues its run this Thursday through Sunday at the Rarig Center's Stoll Thrust Theatre. The Minnesota Republic recently interviewedtwo cast members, Rory Mitchell (senior) and Kate Stillman (junior) about their experiences with the show and the theatermajor in general.
MNR: Who do you play in "The Kitchen?"
RORY: Hans.
KATE: Cynthia, a gossipy waitress who ends up falling in love with a German fry cook.
MNR:What is the show about, and how does your character fit in?
RORY: The show to me represents its own miniaturized version of the world we live in. Many different ethnicities are thrown together and are forced to live with each other… All in one of the most pressurized and chaotic environments in existence, the kitchen. Hans while seemingly simple I think might be one of the most complex characters I have ever played… What I can say for him is I think he is a dreamer, he is a romantic, and he is passionate. No matter what he might have been in the past, I think he strives to be better than he was. It took me awhile to realize these weren't the qualities of an ambiguous character but the embodiment of everything that we mean when we say human.
KATE: [Cynthia] spreads gossip like wildfire around the kitchen, ultimately helping unravel relationships, or spur fights, or prep us for bigoted conversations that are sure to quickly follow. It's chilling to me to find so many connections in this '50s play that are still apparent today.
MNR: Aside from your own, which character (and actor who plays him/her) is your favorite in this piece, and why?
RORY: Isabel Enns playing Monique I would say is one of my favorite characters as well as one of my favorite people to be around. Monique, like Hans, I feel is a character working through a lot in the play. From an abusive relationship to her struggles with manipulation I think hers is a character who is working to change. Isabel['s wonderful personality] brings an element of empathy to this character and because of this I find that she and the character really shine.
MNR: Why should UMN students of all ideologies see this show?
KATE: [We have been working on this show for six months, and] I still find myself questioning the text and trying to find what this means to not only me, but to the ever-changing world I live in. It's an intriguing, comedic, yet dark piece that I'm sure everyone from all backgrounds will appreciate and draw their own questions [from].
MNR: What is one thing you'd like everyone in our student body to know about being a theatermajor?
RORY: Being a theatre major here is a lot of time, a lot of work and a lot of trial and error. But the growth you see in yourself as a human being from doing it is something that is beyond comparison… Having the honor of playing so many great characters and being in so many shows with even more amazing people has not only taught me how to perform, but it also taught me who I am and where I am going…If you have an interest in doing this, know that you will struggle at times, but that struggle will make you a stronger person than you can ever imagine.
For more information on this show or to obtain tickets to see it, please visit z.umn.edu/thekitchen.