Kaler Condemns Boycott, Divestment, and Sanctions on Day of MSA Vote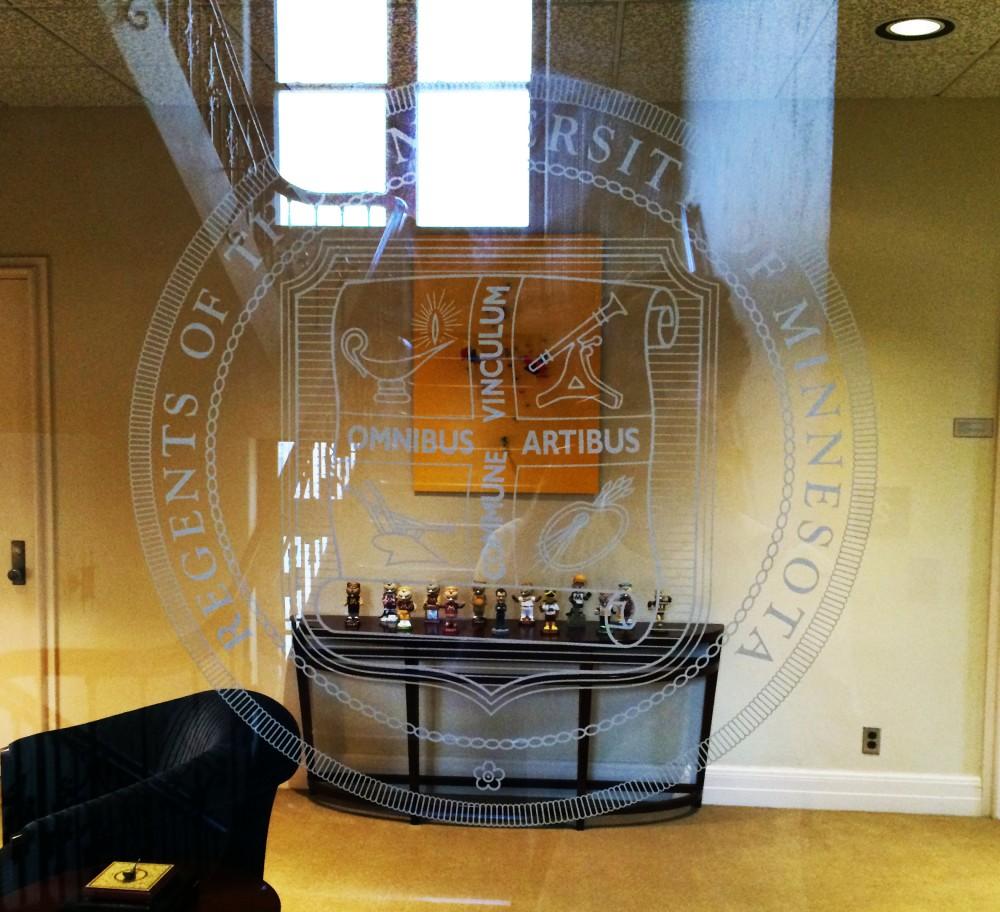 University of Minnesota President Eric Kaler released a statement today condemning the UMN's chapter of Students for Justice in Palestine's (SJP) divestment resolution, while also expressing concern with Students Supporting Israel's (SSI) anti-Semitism resolution.
Kaler's statement comes on the day that the Minnesota Student Association is set to vote on both resolutions. Kaler began by stating his respect for students' political expression, and then offered an explanation for why he decided to give his input. Kaler wrote that he received a large number of messages from students, staff, faculty, elected officials, religious leaders and more.
"The University does not endorse measures advocated in the SJP resolution, which has been offered in support of the Boycott Divestment Sanctions (BDS) movement," Kaler wrote, "My concerns are heightened by the fact that the Global BDS movement does not seem to distinguish between opposition to the policies of the government of Israel and opposition to the existence of Israel."
SJP's resolution, which calls for the university to "divest fully from companies profiting from human rights abuses and violations of international law," specifically targets Israel and four companies that do business with Israel; G4S, Elbit Systems, Caterpillar, and Raytheon. As previously reported, UMN does not directly invest in any of these companies. Revised language in SJP's resolution now calls for UMN to "refrain from investing in G4S and Elbit Systems."
"I think it's extremely important that President Kaler condemned BDS as a whole," said SSI representative Gabriel Levy. Levy believes that Kaler's statement may sway the votes of members of forum who are less informed on the issue.
"It'd make MSA look rather foolish to pass SJP's resolution after the university clearly went out against it," said Levy.
SJP did not respond to a request for comment, but have issued a press release responding to Kaler's statement, in which they said they were disappointed, but not surprised by Kaler's stance. They claimed his statement failed to "distinguish between the actual goals of our campaign and the false accusations attributed to the larger BDS movement."
However, Kaler also stated some distaste for SSI's resolution, expressing concerns with how some of the language may affect free speech on campus. While Kaler stated that the university "strongly and unequivocally condemns prejudice and hostility towards Jews," he also expressed concerns that SSI's resolution could infringe on the free speech rights of students on campus.
Levy stated that SSI welcomed Kaler's thoughts on their resolution, and that the group would be happy to incorporate amendments for clarifying language on the issue of free speech.
Debate and votes on both resolutions will take place in a special session of MSA's forum today starting at 5 p.m. in room 3-120 of the Molecular and Cellular Biology Building.