University of Minnesota Implements Infrastructure Changes For Cultural Groups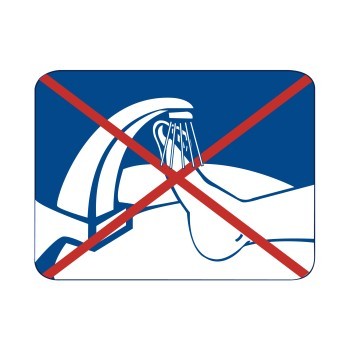 For the past few years, the Minnesota Student Association has advocated for several programs around campus to accommodate the different lifestyles of students at the University of Minnesota. Two weeks ago, they succeeded. The University of Minnesota released a summary of new facilities and accommodations being installed around campus. Four major changes will be implemented in buildings across campus for Muslims, Jews, mothers, and LGBT individuals.
The first of the major changes is– wait for it– dining hall food. No, you won't be getting pizza that isn't cardboard or something better than a peanut butter and jelly bar, but Kosher and Halal options will be added for those who have a religiously restrictive diet. The special meals can be procured through most dining halls on campus and in the marketplace. Vegetarian options were supposedly already available; however, there were so many complaints that meat and non-vegetarian ingredients were often mixed in with the meals, that University Dining Services (UDS) seems to have reworked the program, even adding "dedicated allergen stations."
The University also boasted about its "now more than 300 gender-neutral restrooms" around public campus. Most of us have used these single-stall restrooms before, typically when we do not have time to get to the mass single-gender cattle-esque bathrooms we are accustomed to. Our LGBT members also have access virtually everywhere on campus. Now, we no longer have to worry about plumbing when our pipes are about to burst! Undoubtedly, we will continue to see these restrooms pop up around campus as demand for them rises.
Third on the list: the installation of lactation rooms. Some people are unaware that breastfeeding mothers need to keep supply up by lactating, even when not feeding their child(ren); this is why the university has shown its unconditional support of its employees, by installing lactation rooms instead of participating in Minneapolis's minimum wage hike. Now, employee and student mothers can use one of the 31 rooms on campus as their private break rooms without fear of being judged or harassed.
Fourth, and arguably most impactful, is the University's plan to "install benches, paper towel dispensers, and floor sinks, in existing facilities." Among other things, Islam requires Muslims to wash their feet throughout the day before prayer and as a result, since no other means existed until now, use restroom sinks to do so. Unfortunately, this caused some sinks to become separated from the wall, in addition to becoming unsanitary. The University says the first facility is almost ready for use in the Mayo building near the Super Block in room 200-6. These stations will be completely open to everyone, so expect to start seeing more squeaky clean sneakers dancing around campus in the upcoming months, although it would be wise to stay away from them if you had bacon for breakfast.
As a leader of the state in societal standards, the university prides itself as one of the most inclusive and tolerant institutions in Minnesota. Of course, it most certainly would have funded these facilities earlier, had it been alerted to the dire situations some students on campus faced.