Among Self-Inflicted Chaos, Trump is Coronated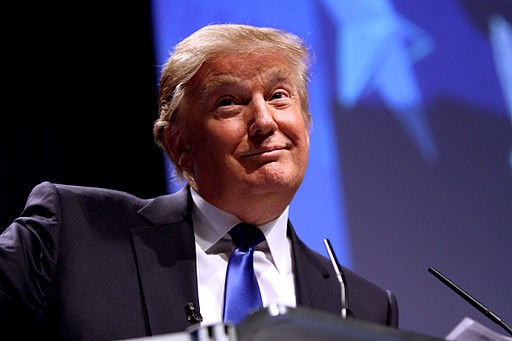 Despite unusual rhetoric, accusations of plagiarism, and large protests,the Republican National Convention (RNC) concluded this week following a chaotic but non-confrontational four days. During these four days,businessman Donald Trump and Indiana Governor Mike Pence received the Republican nomination for President and Vice-President with little drama.
On day one, dubbed "Make America Safe Again," the convention focused primarily on domestic and foreign policy related to national security. However, most people were focused on the events that occurred shortly after GOP Chairman Reince Priebus called the convention to order. An insurgent "Never Trump" group, under the leadership of former Virginia Attorney General Ken Cuccinelli, attempted to change the rules to unbind Trump'sdelegates on the first vote. Despite the attempt, the insurgency was put to rest by the secretary of the convention, who deemedsupport to unbind the delegates too insufficientto proceed to a true vote. This decision was met with a brief period of upheaval by the Delegates, but within the hour, "Never Trump" rested its case. Relatively speaking, the convention proceeded as planned.
Mediocre speakers filled the RNC. A myriad of celebrities and business-people attempted to cover the absence of high-profile politicians, such as the Bush family, Mitt Romney, former Secretary of State Condoleezza Rice, Florida Senator Marco Rubio, and most notably, the Republican Governor of Ohio (where the RNC took place), John Kasich.
Many Republican Senators up for reelection opted to notattend the Convention, offering instead reactions that ranged from lukewarm expressions of support to detest for Trump. Among those not present were New Hampshire Senator Kelly Ayotte, Ohio Senator Rob Portman, and Illinois Senator Mark Kirk.
TheGOP's perceived up-and-comers made for yet another key demographic missing from the RNC. Young and minority officials such as South Carolina Governor Nikki Haley, New Mexico Governor Susana Martinez, Nevada Governor Brian Sandoval, and Utah Congresswoman Mia Love failed to attend.
Although each dayof the conventionhad a designated theme: "Make America Safe (Monday), Work (Tuesday), First (Wednesday), (and)One (Thursday) Again", the overwhelming message of the convention focused on a lack of trustworthinessof the presumptive Democratic nominee, former Secretary of State Hillary Clinton. Most speakers took toreferencing Secretary Clinton'srole in the Benghazi attack and her email scandal.
Trump tried to showcase the Republican Party as a party of unity.This showcase becamecomplicated due to an underwhelming set of speakers and rumors that both Governor Kasich and Secretary Rice declined Trump's Vice Presidential spot.
The most significant instance of insubordination came on Wednesday, July20. Texas Senator Ted Cruz declined to endorse Trump in his speech. Instead, Cruzurged voters to vote their conscience. Many people heavily criticized Cruz for hisspeech, and multiple individualseven called it acareer suicide. The Trump campaign was quick to respond; Trump sent out a tweet claiming he consideredCruz's speech ultimately benign.
The Democratic Convention is set to begin on Monday, July 25th.