Early Reflections of the Iowa Caucuses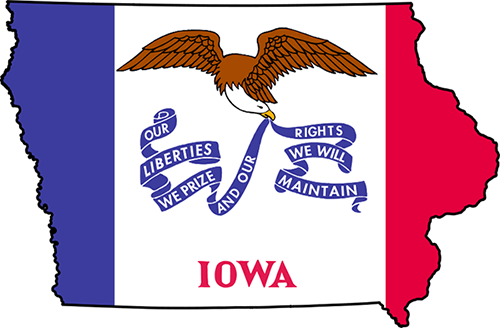 Minnesota Republic Staff Writer David Blondin and I left early this morning to make the short 2 hour drive to Clear Lake, Iowa to see Jeb Bush speak at a local Veterans of Foreign Wars post. As soon as we crossed the Iowa border and entered into the land of the Hawkeyes, it became clear that Iowans take their role as the nation's first caucus very seriously.
This week in politics ended very loudly with Ted Cruz's collapse at the Thursday's GOP debate and the releasing of the news that Hillary Clinton possessed top-secret classified material on her home server.
On Iowa talk radio candidate ads play nonstop allowing for candidate one last shot at getting their message out to the populace. Campaign stickers seem to be found on every third car, and the TV news is plagued with campaign information.
Driving through the nation's heartland led me and David to ask, why is Iowa the nation's first caucus? To be honest, Iowa doesn't seem unique from the outside. It's flat, rather boring, has no large metropolitan areas, and is mostly made up of farmlands. Thinking about Iowa in this way is simplistic, and neglects the fact that Iowa serves as a microcosm for our nation.
Iowa represents the best of America: it has farmers, blue collar workers, large universities, and normal everyday Americans. These are the Americans who aren't glamorized on TV. They work 40 hours a week, go to karaoke on Friday nights at the local pub, attend church on Sundays, and raise their kids with pride and integrity.
For a politician to win the Iowa caucuses, he or she must be a person of the people. In Iowa, politicians have to practice retail politics, must spend time with the Iowa people to earn their vote, and are required to spread a message of building the middle class and middle America to reap the benefits of an Iowan's vote.
Throughout this weekend David and I look forward to covering the caucuses from on the ground in Iowa. Follow our twitter @minnrepublic to receive firsthand updates!