Kline Student Loan Plan a Win for Students, Taxpayers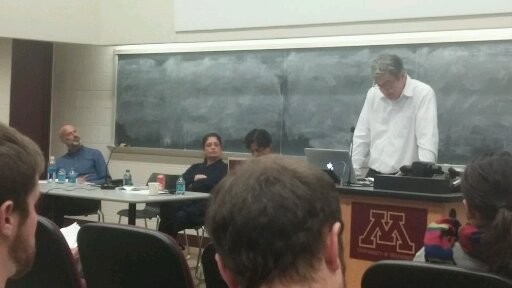 Over the summer, while most students were busy with jobs or classes, President Obama and Senate Democrats were busy playing politics with students' financial future.
In the midst of the Great Recession, Congress lowered the interest rate on students' Stafford Loans from the normal 6.8% to 3.4%. This was intended to assist students who (understandably) could not find good employment post-graduation during the recession. This was scheduled to expire on July 1, 2012. In typical Washington fashion, Congress and the President did not want student loan interest rates to double in an election year. Their "solution" was to kick the can down the road and extend the lower rate by one year. Politicians were so frightened by the prospect of electoral backlash from students and parents that both President Obama and Governor Romney endorsed this "solution".
Of course, this put Congress and the President in an identical position this past summer. President Obama proposed tying student loan interest rates to the market via 10-year Treasury notes. This would take politics out of student loans and prevent future politicians from using interest rates as a political football. Recognizing that this was a good plan, Chairman of the House Education and the Workforce Committee, John Kline (R-MN), introduced the Smarter Solutions for Students Act which would have realized the President's vision by tying interest rates to the 10-year Treasury note. The House of Representatives passed the bill in May of 2013 well in advance of the July 1st, 2013 deadline when interest rates were set to double automatically.
Sensing a political opportunity, the President reversed his position on student loans and called for an extension of the 3.4% interest rate. Groups like Nancy Pelosi's House Majority PAC began running attack ads against Chairman Kline—for essentially introducing a bill that President Obama had called for. Fortunately, college students rallied to Kline's defense. University of Minnesota College Republicans Chairwoman, Susan Eckstein, labeled the Democrats' attacks, "outrageously false." St. Thomas student and Chairman of the Minnesota College Republicans, Andrew Hasek, called on Democrats to, "put aside petty political attacks and pass Congressman Kline's common-sense bill." He went on to say, "This isn't a Republican or a Democrat issue, this is a student issue. We must work together and support the best interests of students by passing Kline's bill."
Unfortunately, President Obama and Senate Democrats allowed student loan interest rates to double on July 1. After more than a month of more partisan attacks, Senate Democrats and the President finally relented and introduced Chairman Kline's bill in the Senate. The bill passed overwhelmingly in both chambers and the President signed it into law.
Students, don't let President Obama and the Senate Democrats take you for granted. They have shown that you are little more than a political bargaining chip to them. Don't let them get away with it.