New to the U? Here's What to Do (and where to do it)!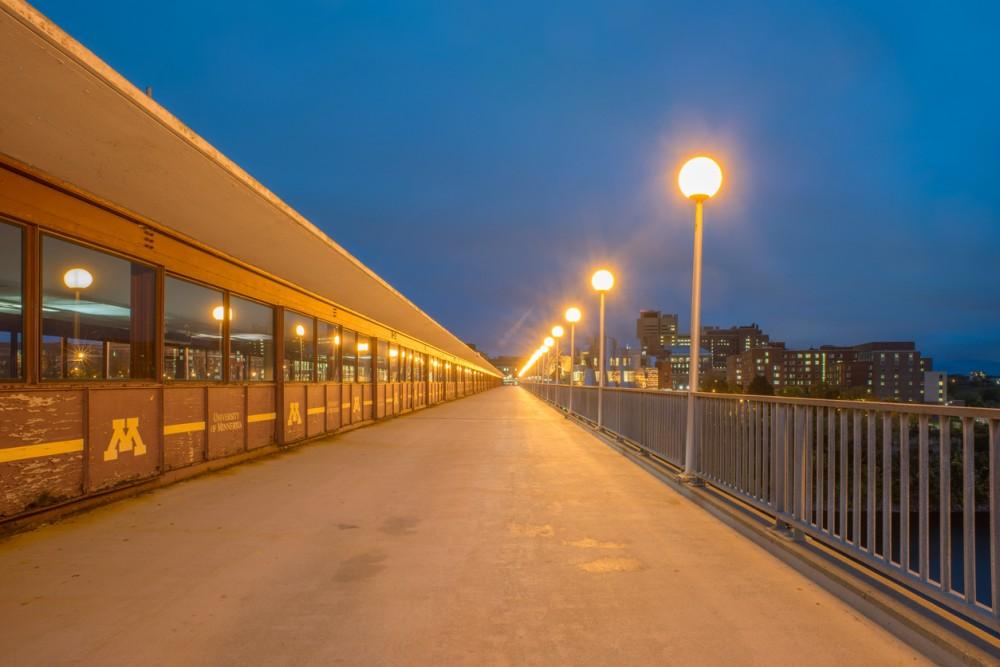 As the new school year approaches, incoming University of Minnesota (UMN) students will be faced with the uncertainty of where to go, how to meet new people, and overall how to experience a sense of belonging on campus.
As a transfer student from Florida last year, I struggled with these uncertainties before arriving to campus. Even though this article won't give you all the tricks to suddenly become a people magnet and attending every fraternity party each weekend, it can provide a valuable insight as to where to go on campus and the surrounding area Minneapolis-St. Paul area. Not only does the UMN campus have plenty to offer, but it is fortunately surrounded by the 16th largest metropolitan area in the nation!
DINKYTOWN:
Whether you're looking for cozy coffee shops, an exquisite Indian cuisine, or delicious cookies at 2:00 in the morning, the surrounding area of the UMN's campus has it all. Dinkytown is perhaps the most prominent campus-side neighborhood, with an active nightlife and thousands of young residents.
As college students, coffee shops are one of the most fundamental locations to explore. Coffee shops offer a tranquil, quiet environment that enables students to study effectively and meet with classmates to work on homework together. Starbucks, Tim Hortons, and Espresso Royale are all located in Dinkytown. Tim Hortons is an iconic Canadian coffee shop that also sells donuts, sandwiches, and all sorts of beverages, and Espresso Royale is a coffeehouse chain located in MN, WI, IL and MI. Espresso Royale is known for its friendly staff, superb drink quality, and cozy atmosphere. Espresso Royale offers a hole-punching card where customers can redeem any free drink after their 10th purchase.
Dinkytown offers a plethora of cuisine options from all over the world, ranging from Nepalese, to Italian, to Middle Eastern, and beyond. Wally's, a Middle Eastern restaurant, is known for its tasty falafel and hummus. Himalayan, a Nepalese restaurant, offers chicken tikka masala, chana masala, and numerous options for vegetarians and vegans. Pagoda, located right next to Himalayan, is a Chinese restaurant known for its fresh ingredients, friendly staff, and food quality. Blarney's, a favorite among locals, is an Irish restaurant with an ample beer selection and active atmosphere. Blarney's is a popular location to host private parties, meet up with friends, and hang out before Minnesota United games. If you are looking for dessert, Insomnia Cookies is open every day until 3:00 a.m.
STADIUM VILLAGE:
While Dinkytown is the most prominent neighborhood around campus, Stadium Village is also a popular neighborhood for students to reside and gather after or in-between classes. Stadium Village has various popular locations, such as Raising Cane's (delicious chicken fingers!), Sally's Saloon, and most importantly, TCF Bank Stadium. Located at the heart of Stadium Village, TCF Bank Stadium is the home to the Minnesota Gophers football team. If you are searching for somewhere to study or a quick coffee break, head on over to Starbucks, Caribou, or Bruegger's Bagels, all located on Washington Avenue a few blocks down from Coffman Memorial Union. Down the same street, you will encounter popular lunch spots such as Chipotle and Noodles & Co. The nightlife in Stadium Village is not idle; Sally's Saloon has a vibrant night life that attracts hundreds of students every week.
MINNEAPOLIS-ST. PAUL METRO:
Besides exploring campus and the surrounding area, take advantage of the proximity of the campus to the cities and explore! Located just 15 minutes away from campus, downtown Minneapolis has museums, restaurants, clubs, and activities for people of all ages and types. Downtown Minneapolis is home to three big venues for sports and concerts: Target Field, the Target Center, and the U.S. Bank Stadium. Visit the Target Field to watch a Minnesota Twins baseball game with a beautiful view of the city from the stadium, or the Target Center to attend a Minnesota Timberwolves basketball game. The recently completed U.S. Bank Stadium, home to the Minnesota Vikings, is also a must-visit stadium with astoundingly beautiful architecture.
Downtown Minneapolis is also home to the iconic Orpheum Theatre. The Orpheum Theatre is constantly showing a list of Broadway shows, such as Aladdin, Wicked, and Finding Neverland. However, the Orpheum Theatre doesn't only host Broadway shows; it also hosts speakers such as Trevor Noah (who will be coming November 17th) and Joe Biden (who will be coming December 9th).
Another prominent venue for concerts is First Avenue, an epicenter of live music and entertainment in Minneapolis. Minnesota's late Prince made First Avenue famous years ago, and it continues to attract music lovers in Minneapolis.
Lastly, the famous Sculpture Garden is located in downtown Minneapolis, attracting millions of visitors every year. Open every day from 6:00 a.m. to midnight, the Sculpture Garden is a must-see destination for all residents and visitors of Minneapolis.
While St. Paul has fewer attractions and a much calmer atmosphere, it is still a fascinating city for all visitors. St. Paul is home to the State Capitol of Minnesota, the Cathedral of St. Paul, and the Science Museum of Minnesota. Beside the rich history and culture that St. Paul offers, it also features numerous local bars, restaurants and is home to the Xcel Energy Center, home of the Minnesota Wild hockey team. The Xcel Energy Center is also a popular venue for concerts, such as Tim McGraw, The Weeknd, and Imagine Dragons.
Out of all the incredible places to visit in the cities, the most notable one is Mall of America. Mall of America, located in nearby Bloomington, is the largest mall in the nation, with over 520 stores. Mall of America not only hosts hundreds of stores and restaurants, but also a movie theatre and a large amusement park. The mall has a designated transit station, where buses from all over the area and the light rail arrive. Students can arrive at The Mall of America less than an hour after leaving the UMN campus on the green line train; with one simple transfer to the blue line train at U.S. Bank Stadium, they're on their way!
As the new year begins and students start browsing for areas to explore, these are just some of the countless number of attractions located in the cities. Overall, the Twin Cities are a phenomenal place to live in and find yourself at home. Don't forget to check out the Information Desk at Coffman Memorial Union on campus to receive discounts for sporting events, movies, and more, and good luck to all of our new students!