Red Bull Crashed Ice – The Fastest Sport on Skates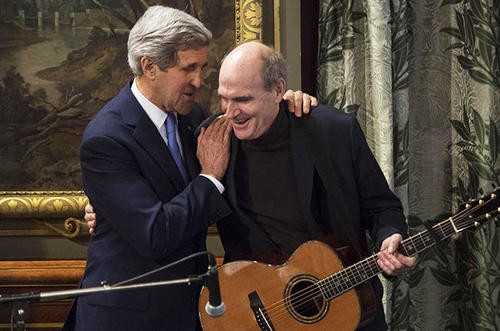 Calling ice cross downhill an extreme sport just doesn't seem to describe the intensity that is Red Bull Crashed Ice. Since the introduction of the sport in 2001, Crashed Ice has quickly become one of the most popular winter sporting events to attend. "It is known by many as the fastest sport on skates but dictated by one goal: first to the bottom wins. It's challenging, fast, cold, hard, unique and action packed," said the Red Bull Crashed Ice press release.
Considering the sport is a combination of hockey, boarder cross and downhill skiing, it makes sense that Red Bull would bring the event to St. Paul, the capital of the "State of Hockey" for a third time. Roughly 120,000 fans and diehards converged on the Cathedral of St. Paul to witness the race, despite temperatures being in the single digits. The course itself is a custom-built 400-meter-long track riddled with a 48-foot start ramp, hairpin turns, big-air jumps, step-ups, drop-offs, obstacles and gaps. Athletes can reach speeds of more than 40 mph.
The athletes (male or female, amateur or pro) come from a variety of disciplines including hockey, downhill skiing, speed skating and boarder cross. Having advanced from one of the tryouts in the prior months, the athletes race in heats of four skaters, with the top two advancing from each heat. St. Paul is the second stop of four international cities and the only USA competition. The other cities are Helsinki, Moscow and Quebec City.
There were a few local Minnesotans who competed in the event; Cameron Naasz of Lakeville, Minnesota took third place, Red Wing's Andrew Bergeson took fourth. The overall winner of the event was Marco Dallago of Austria. It was his second consecutive victory in the Red Bull Crashed Ice series.
As great and as intense as ice cross downhill is, it was not the race alone that made Red Bull Crashed Ice 2014 a great event. Red Bull doesn't just create an event around a sport, they create a sport around a party. Fireworks kicked off the event followed by a light show and performances by Indy, Jonathon Ackerman, Mister Black and DJ Joe Maz.
"The atmosphere was so fun with the announcer, music, free Red Bull, friends, food, and American flags," said Hallie Tietz, a senior at the U of M, who came to watch the event. " You have to bundle up, but with the free shuttle from campus, its great to enjoy a night in downtown St. Paul with friends."