Governor Dayton Changes Vibe on Marijuana Legalization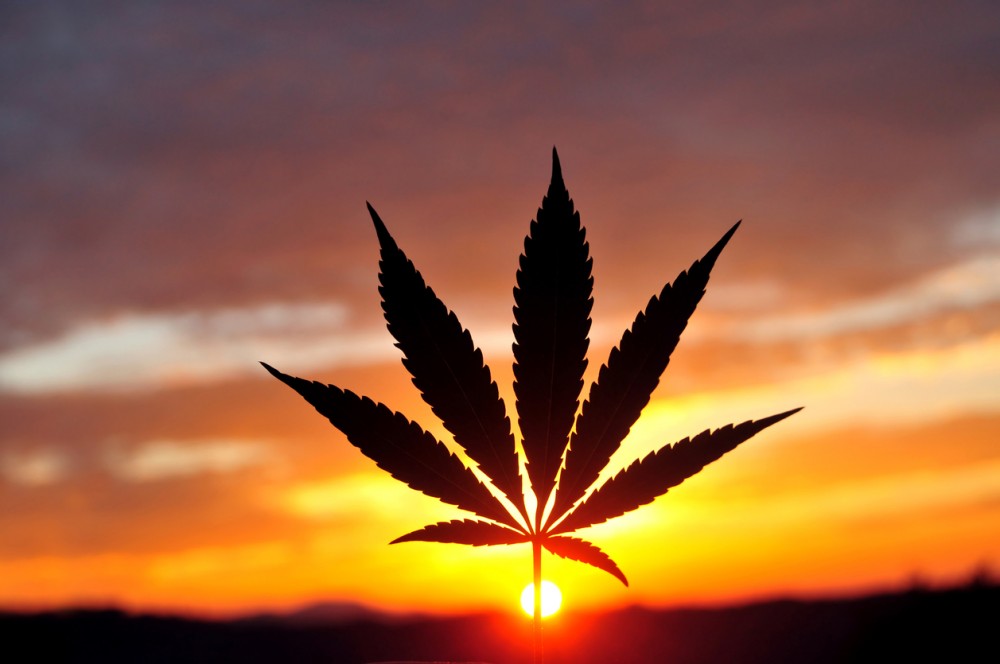 A longtime opponent of drug legalization, Governor Dayton emerged from an intense two-hour constituent sit down singing a different tune. He was, it must be noted, quite literally singing—those present recalled hearing a pitchy rendition of Bob Marley's Buffalo Soldier.
Onlookers noticed a strange haze following the governor as he left his office. Additionally, animal control units were called to the capitol building to deal with what was thought to be a wild skunk in or around the executive wing. No skunk was found.
Governor Dayton was reticent to reveal the identity of the individual behind his sudden change of heart. Preliminary scans of his visitor's log have proven unfruitful—no appointment was scheduled during the several hour time span. When pressed, Governor Dayton only chastised the inquisitive journalists, arguing that the press, "Shouldn't snoop, dog."
Understandably, the press had many questions for Governor Dayton, and a conference was held to discuss the implications and extent of his legalization plan. However, the governor responded to most queries by giggling. At one point during the press conference, Governor Dayton forewent his podium altogether, opting to sit on the floor and eat an entire family size bag of Doritos.
In response to questions about the terrarium set up in the corner of his office, Governor Dayton assured the Minnesota Republic that its contents were, "Like, none of your business, man."
Many Minnesotans were delighted to hear news of Governor Dayton's reforms. Blaze Aldawiid, a local small business owner, exemplified this pro-legalization sentiment. The proprietor of "It's 4:20 Somewhere," a shop in downtown Minneapolis specializing in water pipes and eye drops, called the governor's changes, "Far out." He then offered to show the Minnesota Republic into his "back room." This offer was declined.
Jerome Harris, an inmate currently ten years into his 20-year sentence in a Twin Cities prison, also vocalized his support for Governor Dayton. Harris, a former attorney who was arrested and nearly sentenced to death after a half-finished joint fell out of his pocket while he walked home from work, sees the decision as a positive step towards reforming the criminal justice system. He told reporters, "If this legislation saves just one college kid from having to pay a small fine, it will have been worth it. Who knows? Maybe Governor Dayton will see it fit to commute my sentence so that I can return home to my wife, five kids, position as coach of the local football team and side career as a youth pastor."
The bill has also found support from a surprising place—former President Bill Clinton has praised Governor Dayton's recent actions. A private meeting between the governor and former President has been scheduled for next week, during which Clinton has promised to, "Inhale this time."
This sentiment, however, was not shared by all. Jeff Johnson, 2018 Republican gubernatorial candidate and the stock image that comes up after googling "white man" has been a longtime opponent of any step toward marijuana legalization. When informed of Governor Dayton's inexplicable change of heart. Mr. Johnson issued the following statement,
"It is exactly this sort of in the weeds, smoke and mirrors politicking that I vow to end when I am elected governor. On day one, I will begin to roll out papers which would overturn Governor Dayton's absurd drug laws. It will certainly be a grind, but I'm positive that, through a joint session, we can pass a repeal. However, I want to assure Minnesotans that my plan will not be sloppily constructed. I will personally examine the papers twice before passing them on to the joint session, and even lick the seal myself."
The Minnesota Republic visited Governor Dayton to ask about the drastic change but found him asleep at his desk. When he woke up, Governor Dayton took a small red pill, which he claimed was "for his back." theMinnesota Republic noted the visage of Spiderman's mask imprinted on the governor's medication.