Israeli Judo Fighters Snubbed During Grand Slam Event in Abu Dhabi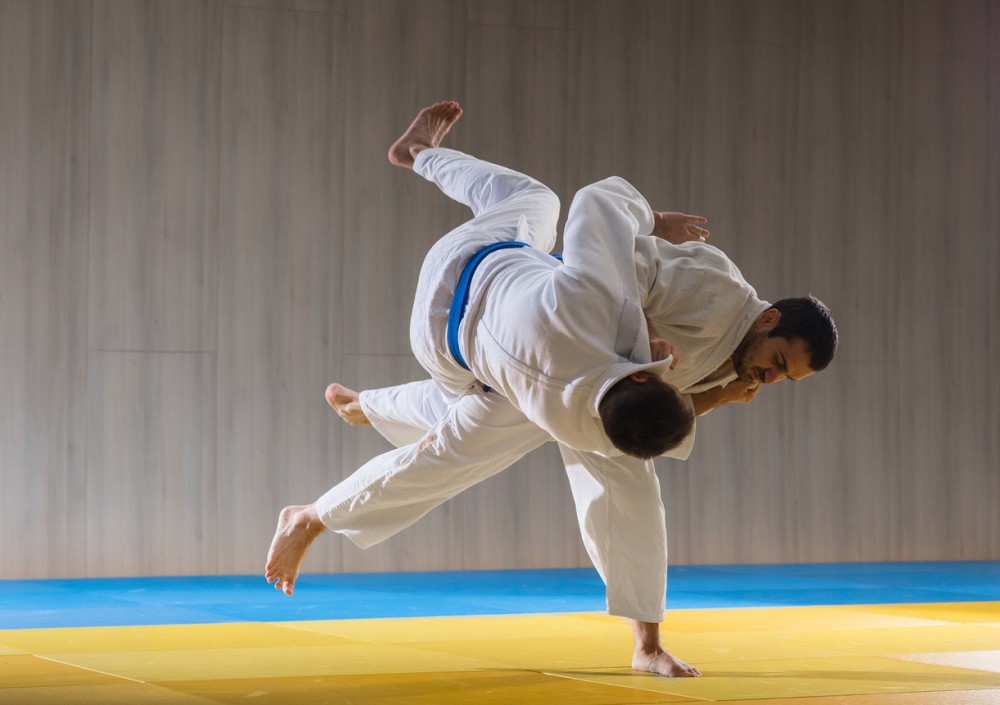 This year's Grand Slam Judo event in Abu Dhabi included a blatant act of disrespect to the country of Israel and the Israeli competitors. Tal Flicker, the world's top-ranked Judoka in the men's 66-kilogram weight class, is also an Israeli citizen. After Flicker won his gold-medal match the United Arab Emirates (UAE) officials played the International Judo Federation's theme song instead of the Katikvah (Israel's national anthem) and raised the Federation's flag alongside the silver and bronze's home flags.
Nevertheless, he persisted. Flicker mouthed the words to his homeland's anthem as the International Judo Federation (IJF) flag was raised in place of Israel's. When asked about the anthem incident Flicker responded to CNN:
"It was weird…Israel is my country, and I'm proud to be from Israel. I sang Hatikvah [the Israeli national anthem] because I don't know anything else. This is my anthem"
Unfortunately, the Israeli anthem wasn't the only thing that was sanctioned. Israel's team had to wear IJF clothing instead of sweats that depicted any Israeli national symbolism. For each of the five other Israeli team members who placed, their nation's anthem received the same disregard. Aside from the organization's disrespect, players from other teams also participated in letting the Israelis know they were not welcome. Rasahd Almashjari (UAE) refused to shake the hand of his Israeli competitor Tohar Butbul after the match and just walked away.
Israel's Foreign Ministry Spokesman, Emmanuel Nahshon tweeted "It's an outrage. Blatant hypocrisy. Shameful."
The Israeli athletes were aware of what might have been when they decided to go to Abu Dhabi. Before even arriving in UAE, the athletes faced discrimination. The team was denied entry visas in Turkey, which forcedthem to rerouteto through Jordan.
"We will not give, even if we have to reach Abu Dhabi on foot," the president of the Israeli team, Moshe Ponte, declared. "We will arrive fourteen hours after waiting in Amman, but we will not give up."
The lack of sportsmanship during the tournament based on Israelis national origin mirrors the treatment Israel has received in the international community. The UAE, like most Arab nations, does not have diplomatic relations with Israel.
This incident is not the first time prejudice towards Israel has been allowed to seep into the sports arena. In the 2016 Rio Olympics, an Egyptian Judoka, Islam El Shehaby refused to shake hands with an Israeli opponent. In 2013, a Tunisian tennis player was forcedby his country's tennis federation to withdraw from a match.
Days after the tournament, the president of UAE's Judo team, Mohammed bin Thaloub Al-Darei, met with Moshe Ponte. According to the IJF, the UAE official apologized for the opponent who refused to shake hands with Butbul and congratulated the team for its success.