How to Enjoy the Frigid Wasteland that is Minneapolis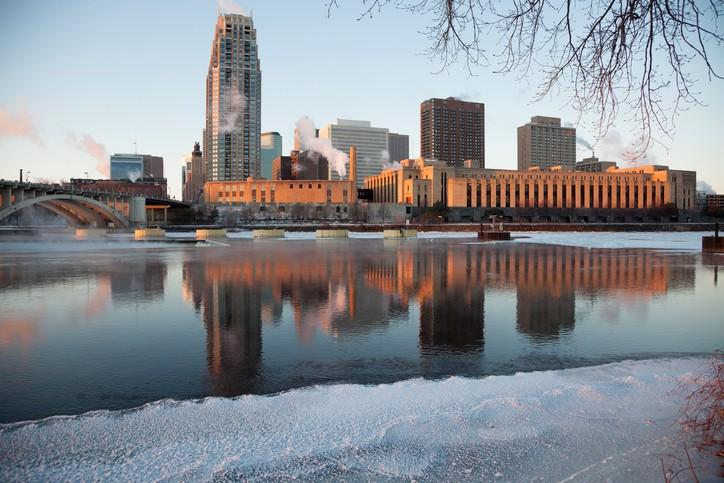 Once it gets cold outside, it can be tough to find exciting and fun things to do. Minneapolis is fortunate to have many indoor and outdoor winter activities that are still fun, even in the cold! Here are some local favorites that will make even the snowiest of days bearable.
Lake of the Isles
This ice skating rink is one of the most popular in the Twin Cities Area. Located on beautiful Lake of the Isles, this is the perfect place to enjoy winter. The rink will open once conditions permit and will close on March 1st, 2018. This rink provides free skates and doesn't charge admission so it is perfect for college students! It's also perfect for Instagram photos and updating your profile picture so drag your significant other here to show everyone how happy you are!
Wells Fargo WinterSkate
This rink is free and open from November 18th-February 11th this year. Sponsored by Wells Fargo, this artificially chilled rink is perfect for skating in the middle of downtown St. Paul. WinterSkate also features free skating lessons and $4 skate rentals. It's the perfect rink for all day fun. Wander around St. Paul, buy some holiday gifts, get some lunch, and then twirl around this beautiful, metropolitan rink! Don't forget to take pictures of how cute you look!
Escape the Room Minneapolis
Escape the Room is a wonderful way to spend a night of bonding with friends. They have three different escape rooms with hour long experiences. This is the perfect activity for any junior detectives on campus. To get out of the room, participants need to look for clues, solve puzzles, and search for hidden objects. This is a bit of an investment at $28 a person, but that is probably less than the average gopher spends on alcohol each week.
Can Can Wonderland
Can Can Wonderland is hands down the weirdest mini-golf course in the Twin Cities Area and maybe the world. Each of its 18 holes was designed by artists and features their unique (and usually odd) style. This mini-golf course is not only for families and young people, it is for full-blown adults as well. After 9 pm the course becomes 21+ and has a full bar. It costs $14 per person but it is guaranteed to be a truly unique night! Grab your friends and head down to the golf course for a night of alcohol-induced fun every Thursday, Friday, Saturday, or Sunday.
Minneapolis Institute of the Arts
This free art museum is an absolutely wonderful indoor activity. It is packed full of historic, breathtaking, odd, and interactive art that make it easy to spend the whole day wandering around in its beautiful marble hallways. It may be free but the collection contains over 89,000 pieces of art from six continents created in a period of 20,000 years. MIA has something for everyone, even people who usually don't like art. Check this place out if you haven't already. You will not be disappointed!
Mill City Museum
Learn all about Minneapolis's flour making history in this interesting and interactive museum. Once the world's largest flour mill, this Mill City Museum explains how the city, the river, and the flour industry intersect. It's located close to campus and is the perfect museum to visit with your fellow gophers. Admission is $10 for students with ID and it is only closed on Monday. The Mill City Museum also has farmers markets and sells Christmas trees on Saturdays in December. Come on down and get into the Minneapolis and Christmas spirit!