Media Malice Propels Trump Forward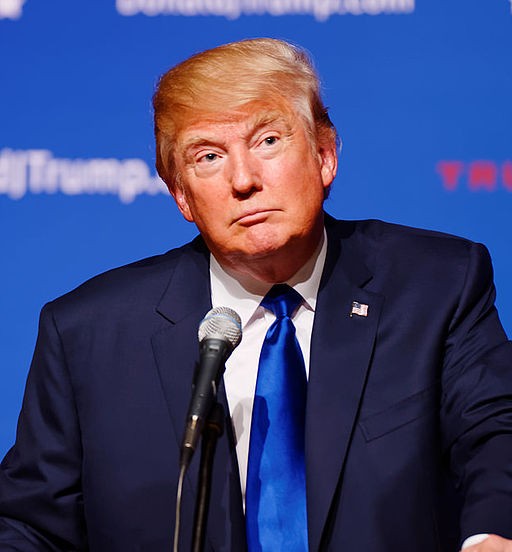 Each day, it seems more Republicans campaign against Donald Trump. Nevertheless, each day, more people vote for Donald Trump in polls, caucuses, and primaries. The cause of this phenomenon likely relates to the frequent attention Trump receives from the media.
Media attention can do a lot for the person whom it involves. When political provocateur Milo Yiannopoulos spoke at The University of Minnesota in February, he claimed news coverage given to protests of his speeches did not upset him but instead provided "thousands of dollars of free advertising."
Donald Trump perfectly exemplifies Yiannopoulos' claim. With over 50 percent of the media's focus, every day brings dozens of Trump-related headlines.
In February, Ted Cruz won eight of the 30 delegates in the first Republican caucus in Iowa. That weekendCNN, The New York Times and many more media outlets discussed Trump's outrage at placing second to Cruz.
Following the next several GOP debates, Trump became the subject of copious news segments. Since then, Trump has won the majority of caucuses and primaries, accumulating 678 delegates at the time of writing (compared to Cruz's 423 and Kasich's 143).
AlongsideNational Review's "Against Trump" write-up, well over 100 articles have already been written in opposition to Trump's candidacy. Ironically, these write-ups constantly remind people that President Trump is a legitimate possibility. Additionally, some Trump supporters chalk up the publicized negative viewpoints of his opponents to an ignorance of what "real" politicians lack in comparison.
When Mitt Romney gave a highly-publicized speech in early March that targeted Trump, for example, over half of Trump's polled supporters claimed the speech actually made them more likely to vote for him. Romney—the GOP nominee in 2012—is exactly the type of typical conservative candidate that Trump's supporters want to avoid nominating. Additionally, voters who did not care for Romney in 2012 simply read publications of his thoughts and decidedly began supporting Trump.
Trump recently pulled out ofFox News' GOP debate, prompting the network to cancel the debate altogether.Fox Newswrote a story about Trump's refusal. In early March, the same franchise published an article entitled "Why Donald Trump is like floor wax." That article's comments section includes weigh-ins by Trump supporters who believeFox News' apparent dislike of Trump fuels their support for him even more. According to Trump's supporters, the major conservative news network may be too political to understand why someone who is not a politician should win this nomination.
As the GOP's frontrunner and its most radical candidate, Donald Trump's ubiquity in the media makes sense. More media means more votes for the presidential candidate.