BDS Debate Starts on Campus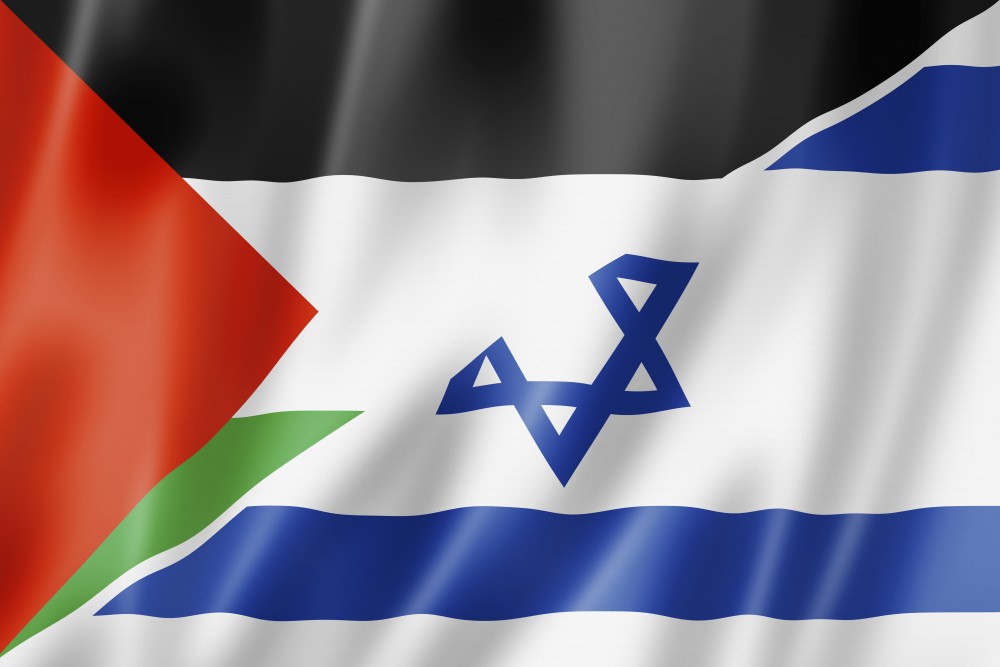 Editors note: After initially declining to comment, SJP has contacted us regarding two errors. This article earlier stated that all companies being targeted are Israeli. Raytheon and Caterpillar are American, and G4S is British. Secondly this article stated that SJP had claimed that G4S runs security for Israeli settlements.
On February 15, UMN Divest released a statement demanding the Minnesota Student Association (MSA) and the University pass a resolution to divest the University of Minnesota endowment from a list of companies, a disproportionate number of which are Israeli or do business in or with Israel.
The campaign is called Boycott, Divestment, and Sanctions (BDS), which was started in 2005 by the Palestinian Civil Society. The goal is to get Israel to end the Israeli-Palestinian conflict by dissolving support from the United States. It appears that a new push for BDS has started in recent months, along with an anti-BDS pushback. In New York, which as a large Jewish constituency, the Senate passed a bill that would prevent the state from contracting or investing in businesses that boycott "American allied nations"— a clear reference on Israel.
UMN Divest, which is a campaign of Students for Justice in Palestine (SJP), is specifically targeting four companies that the organization claims are complacent in Israel's "human rights violations;" Caterpillar, a United States heavy equipment manufacture, that UMN Divest claims is supplying bulldozers that are weaponized; Elbit Systems, an Israeli defense electronics company that makes drones used by Israel; G4S, a British security firm operating in Israel; and Raytheon, a U.S. defense contractor that makes missilesfor Israel.
According to the University's June 2015 Audit Report, the university has $571 thousand invested in Israeli equities. However, that number does not account for the non-Israeli companies that UMN Divest claim are involved.
In its press release, UMN Divest claims that investing in these companies violates a Board of Regents Policy: "Our University should uphold its policy of Social Responsibility (Subd 5 of Board of Regents Policy)," which "seeks out investments that support sustainability and refuses to invest in weapons, tobacco or engage in unethical business practices."
However, in the Board of Regents Policy for the Endowment Fund, Subd 5 does not include the quote from the press release and says only, "The University shall consider social responsibility in its investment decisions."
The quote from the press release could be from another policy that defines social responsibility, but any such policy could not be located. UMN Divest pointed to its press release.
UMN Divest has a list of other supporters, including 25 other University of Minnesota groups.
In response to SJP and UMN Divest, the University of Minnesota's chapter of Students Supporting Israel created UMN United.
"We want to have a conversation on campus. We don't want to have potentially one side silenced with these boycotts," said Gabriel Levy, a UMN United representative.
UMN United claims that BDS is anti-Semitic because it specifically targets Israel. It also claimed that BDS silences opposing viewpoints. Levy mentioned that many of UMN Divest's examples of human rights violations are anecdotal narratives and not facts.
UMN United has created a petition to "Condemn BDS," which Levy said garnered 280 signatures in its first 36 hours.
Any proposal of Divestment would most likely have to start in MSA, pass, and then be sent to the University of Minnesota Administration and Board of Regents, which would be the ultimate deciders.