Albums with Addy: Dum and Dummer
After a frenzied 2018 filled with releases by most of the biggest artists, it's been a slow year for hip hop. This lull has hurt the dominating performances of hip hop on the Billboard charts, but it's been particularly devastating to the trap subgenre. 
Very few artists outside of Dababy and possibly Denzel Curry have succeeded commercially in 2019 creating trap music, causing a movement towards a harmonizing, Lil Tecca style of hip hop at the expense of the 2016-2018 trap and Soundcloud rap wave. 
Key Glock's Glockoma from last November was one of my favorite trap albums of 2018 and proved that the genre could still be fresh and captivating through new bars and sounds without changing the essential subject material. Following a nine-month hiatus, Glock is back with fellow label member Young Dolph on the collaborative trap album Dum and Dummer. 
Young Dolph is one of the Memphis greats, making mixtapes since a drive-by shooting almost killed him in 2008 and again in 2017. After his first studio album King of Memphis was released in 2016, Dolph has had commercial and critical success while running his own label known as Paper Route Empire based in Atlanta.
Glock and Dolph have very similar styles, relying heavily on excellent production and varied flows to keep the subject matter fresh. Their collaboration on Dum and Dummer is the pinnacle of the Southern trap style and is a match made in heaven. Despite being twenty-two songs long, I never felt like it dragged on thanks to a combination of songs that feature both Glock and Dolph together, some with just Dolph, and some with just Glock. 
Glock's greatest skill is his ability to choose the best possible production to rap over, creating a sound that is infectious and hard-hitting. BandPlay is the producer on all twenty-two tracks, giving a consistent production style that had been missing on both Dolph and Glock's previous albums. "Like Key," "If I Ever," "Baby Joker," "Water on Water on Water," and more all stand out because of a perfect melody sample over classic trap drums and an audible understanding of hills and valleys to break the melody up, keeping it fresh. 
While Glock does provide creative flows and the occasional hard-hitting bar, it is clear that Dolph is far more experienced when it comes to spitting bars that stand out. Right off the bat on "If I Ever," Dolph sets the tone with his first verse, starting with the line, "My watch beefin' with my chain and I'm the instigator." 
When listening to Dum and Dummer it's hard not to sense that the product Dolph and Glock have created is close to the peak of trap. The genre's lyrical content has been defined within tight constraints for years before this, yet the truly great trap artists find a way to 'reinvent the wheel' so to speak. If everyone knows you are going to talk about money, cars, women, and flexing in general, it takes a special skill to continue to abide by that lyrical base while creating creative and memorable bars. 
Unfortunately, Dum and Dummer isn't perfect in every way. Glock is still too inconsistent in his ability to match Dolph's level of lyricism. Some of Glock's solo songs like "Back at It" are as good or even better than Dolph's solos, but the majority are too forgettable for Glock to be considered equal. 
Some songs feel like fat that needs to be trimmed off the final version of the album as well in order to be truly top tier. Of course, the biggest complaint needs to be that Dolph even considered singing somewhat on "It Feels Different." Please, never try to use the hideous autotune ever again Dolph. 
With Dum and Dummer being the most commercially successful album released by Glock or Dolph led by the hit single "Water on Water on Water," it's apparent they are on the verge of breaking into the mainstream. At a time when the trap genre is largely being cast aside for the newest wave, Dum and Dummer proves rappers are still looking for ways to refine trap to be the best product possible.
Leave a Comment
About the Contributor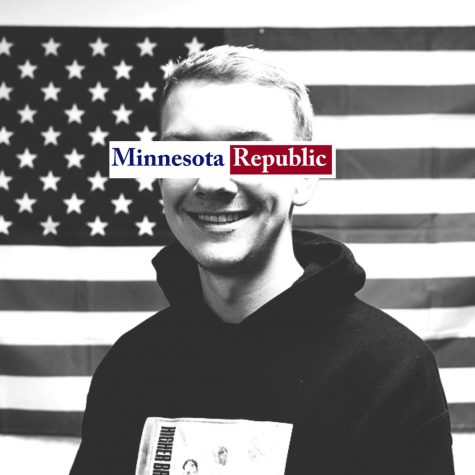 Addison Scufsa, A&E Editor
Addison Scufsa, A&E Editor, is a senior studying geography and supply chain management at The University of Minnesota - Twin Cities. In his free time,...