A way too early list of potential 2024 GOP presidential candidates
It's always exhilarating (and slightly terrifying) every four years when America finds itself in the throes of another presidential election. 2020 is shaping up to be one of the most heated and hard-fought presidential battles in recent memory. So, let's talk about the 2024 presidential election, shall we?
You may be jerking your head back at the thought of 2024, especially if you've already had enough of 2020, but there are already some rumblings among Republicans over who may run in 2024. So, let me break down rumors of two prominent GOP members who I, and many others, believe will be running at the top of the Republican ticket four years down the road.
The first case is Matt Gaetz, the congressman from Fort Walton Beach, Florida. Mr. Gaetz has been a staunch ally of President Trump and gained significant notoriety when he led a group of GOP lawmakers to storm a closed-door deposition at the House of Representatives last fall. The deposition was being conducted by House Democrats as they were gathering information for the impeachment inquiry against President Trump.
Gaetz frequently makes the rounds on Fox News and other prominent news outlets, and the congressman has quickly gained a national audience while doing his best to advance the President's agenda.
To many, this looks like a heavy-handed audition for a big promotion: the presidency. Mr. Gaetz has denied it, but since it is four years down the road, we will take that with a grain of salt. So much can change, especially if there doesn't appear to be a strong GOP candidate emerging for the 2024 primaries. In that case, Gaetz would have a perfect opening to swoop in and pitch himself as a fresh-faced conservative ready to take the world's highest office.
"
Gaetz frequently makes the rounds on Fox News and other prominent news outlets, and the congressman has quickly gained a national audience while doing his best to advance the President's agenda."
This aside, he still has to win his own 2020 and 2022 elections at home. However, there is little reason to doubt that he will lose because his seat is considered safely Republican, and he has also racked up over $1 million in campaign donations.
A more likely prospect, however, comes in the form of former US Ambassador to the UN Nikki Haley. Haley held the post until she stepped down in October 2018.
Haley has recently been more visible while on tour promoting her new book, With All Due Respect: Defending America With Grit and Grace. The book is a memoir of her time as ambassador and details many of the challenges she faced on behalf of the Trump administration abroad.
At many of her stops, people have been suggesting that she run for president in 2024, but thus far she has resisted giving away too much, playing coy in most of her speeches. For many people who know her, she represents someone who could not only seriously engage the GOP base, but also expand it to more suburban voters as well. After all, Haley is a mom, a businesswoman, and a very successful former governor of South Carolina.
One CNN political analyst even went so far as to predict that she will replace Mike Pence as vice president on the 2020 ticket. Haley has flatly denied this, saying that "The vice president and the president are a great ticket together" and that "Mike Pence is a great vice president."
Haley was known for her grit while at the UN, as the ambassador often openly questioned world leaders and was unafraid to use America's veto power. She recounts many of these tough decisions in her book.
Perhaps the 2024 GOP ticket could even be Haley-Gaetz. Gaetz said he would not run for president but made absolutely no mention of the vice presidency. His presence on a successful ticket could be an important stepping stone to a 2032 run.
At this point, these are all just rumors. After 2020, we should get a much clearer picture of both Haley and Gaetz's futures, as well as the futures of some other new GOP faces. However, it's never too early to start planning.
About the Writer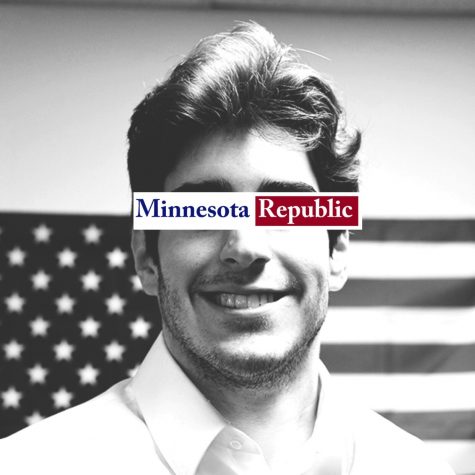 Nathan Harman, Contributor
Nathan Harman, Contributor, is a junior studying finance and MIS at The University of Minnesota - Twin Cities. He spends much of his time studying topics...