Film Focus: American Politics
Election night might be over and done with, but that doesn't mean you can't keep the "fun" going by watching a great movie involving the American political process. While there are many of these kinds of films that come out on a yearly basis, I'd like to highlight a few documentaries and fictional movies I think are worth your time.
The Ides of March stars Ryan Gosling as the "idealistic young staffer" of presidential candidate Governor Mike Morris, played by George Clooney, and his descent into the seedy underbelly of politics. The great supporting cast includes heavyweights like Philip Seymour Hoffman and Paul Giamatti, but the film's strongest feature is the story and script, which are grounded enough where it feels like a realistic approximation of what happens. One to watch if you are very interested in politics.
Quite possibly one of the greatest documentaries ever made is 1993's The War Room, which gives unprecedented insight into the behind-the-scenes of a presidential campaign. The film focuses on James Carville and George Stephanopoulos as they work for presidential candidate Bill Clinton. This isn't just a film of talking heads feeding you pre-approved press releases. Instead, the camera crew is inserted directly into the campaign itself, meaning you get to see the good, the bad, and the ugly. Whether or not you like Bill Clinton or are interested in politics or not, the 96-minute film is all killer and no filler.
Election is a 1999 cult classic starring Reese Witherspoon as a high school student running for student body president and Matthew Broderick as a teacher determined to thwart her unopposed rise to power by convincing a jock, played by Chris Klein, to run. Reese Witherspoon plays a pitch-perfect insufferable overachiever that basically everyone knows of in real life. With a witty script from Alexander Payne, based on the novel by Tom Perrotta, Election is sure to keep you engaged and laughing the whole way through.
2017's Get Me Roger Stone is a brilliant documentary focused on the "dirty trickster" Roger Stone, who played a pivotal role in Trump's rise to the presidency. He's a character that seemingly has had his fingers in every major political scandal from the past few decades, but he seems to always end up on top as a result of his political acumen and marketing genius. While the film certainly has an angle to push, it does a solid job of portraying Stone in his element and lets you make the final conclusion on him. It's one of the only good pieces of media about the Trump phenomenon to be released since his election and can be enjoyed by anyone of any political persuasion.
Directed by Warren Beatty, 1998's Bulworth stars the director as the titular character, a suicidal, financially ruined liberal Senator who puts out a hit on himself so his family can collect a large insurance policy. Knowing that he won't need to face the consequences of his actions, he begins to speak his mind using the words and mannerisms of the late 90s hip-hop culture. Now I know that last part might sound a bit cringe-worthy, but Bulworth is a genuinely funny movie and in many ways is quite prescient, as the brutally honest Bulworth could be seen as predicting the rise of Donald Trump. Since it's release, it has become a bit of a cult classic and is worth tracking down for a watch.
Knock Down the House catalogs the parallel campaigns of Alexandria Ocasio-Cortez, Amy Vilela, Cori Bush, and Jean Swearengin in the 2018 midterms as they all attempt to shake up the Democratic establishment and powerful incumbents. It definitely engages in a lot of hero worship at the feet of the four, who are described as "exceptional women," but it offers some great access and insight into their grassroots campaigns. The star of the documentary is undoubtedly the now very influential Ocasio-Cortez, the only one of the four to win her general election race. However, the other three have interesting stories of their own to tell and provide a taste of the likely future of the Democratic Party. Although it can be eye-rolling and overly preachy, it is a well-made and fast-moving documentary that most anyone could enjoy.
About the Writer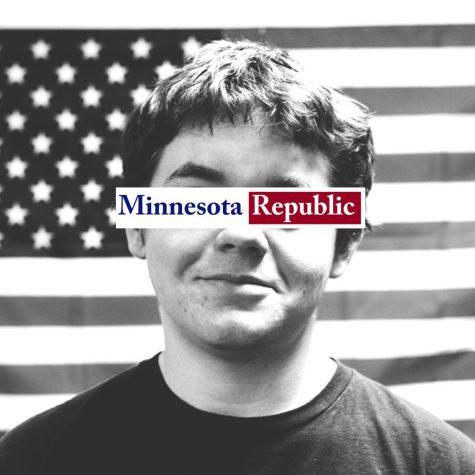 Thomas Farrell, Contributor
Thomas Farrell, Contributor, is a sophomore at University of Minnesota - Twin Cities, studying at the Carlson School of Management. Farrell enjoys to watch...