Film Focus: Christmas movies
While Christmas will probably look very different this year for a lot of people, we can at least count on one thing to stay the same – our favorite Christmas movies. However, there are so many Christmas movies out there that it can be hard to determine exactly what to watch. Here are some of my personal favorites that are sure to become some of yours as well!
2004's The Polar Express was one of the first Christmas movies I had ever seen, and while it is by no means the greatest film to ever grace the silver screen, it holds up remarkably well for an early 2000's animated movie. Based on the 1985 children's book of the same name, it tells the story of a boy who doubts the existence of Santa Claus and ends up on the titular Polar Express, a train bound for the North Pole. Although the story is nothing special and probably too kitschy for its own good, the spectacle and pacing is enough to keep you engaged. Using a groundbreaking – at least for the time – method of 3D animation that employs motion-captured performances, The Polar Express has a unique look that works to great effect here. It's doubtful that any other kind of animation or live-action adaptation could have captured the look, feel, and spirit of the book as well as this incarnation does. This movie is a great watch for the whole family, and while it's clearly geared towards kids, there's plenty for adults to enjoy too.
Another classic that everyone must have seen is the 1992 masterpiece Home Alone 2: Lost in New York. Everyone seems to think that the first Home Alone is a better and more grounded movie, but Home Alone 2 is not only much funnier to me but is significantly more memorable as well. Macaulay Culkin plays Kevin McCallister, a young boy who ends up separated from his entire family and lost in New York. Ultimately, he is forced to contend with his old enemies from the first movie, the Wet Bandits, played by Joe Pesci and Daniel Stern. There are plenty of memorable and quotable moments, but the highlight of the movie must be Kevin's final standoff against the Wet Bandits, which is both shockingly violent for a family movie and very, very funny. If you haven't seen this movie in a while, I recommend giving it a rewatch as it a genuinely enjoyable and well-made movie.
A modern take on Charles Dickens' A Christmas Carol, 1988's Scrooged stars Bill Murray as Frank Cross, an off-putting and arrogant but successful television executive who is visited by the ghosts of Christmas past, giving him a chance to right his prior wrongs. While not as funny as some of Murray's other films, especially Ghostbusters, Scrooged manages to hit all the right notes for a Christmas comedy movie. To top it off, the movie is remarkably well made and has clear thought and artistry put into the sets and character designs. If you know the story of A Christmas Carol, nothing here will surprise you, but the sardonic and sarcastic Frank Cross brings some wit and black comedy to the affair, making it a worthwhile watch. Christmas just isn't complete without some kind of Scrooge story, and if you're looking for a more contemporary take on the same kind of tale, Scrooged is the perfect movie to fit the bill.
Finally, there's the final movie of Stanley Kubrick's career, the 1999 Eyes Wide Shut. It stars Tom Cruise as Dr. Bill Harford and Nichole Kidman as his wife, Alice. After Alice admits to having an affair, Bill convinces himself he needs to have one too and gets involved in an underground sexual group consisting of men much richer and more powerful than himself, placing himself and his wife in danger. Now sure, this isn't a traditional Christmas movie, but it takes place during the season and any time Bill patrols the streets, the sidewalks and store front are adorned with plenty of Christmas spirit. Eyes Wide Shut is a very dark and compelling, but slow, drama that isn't for everyone, but could serve to mix up your traditional selection of Christmas movies to watch.
View Comments(1)
About the Contributor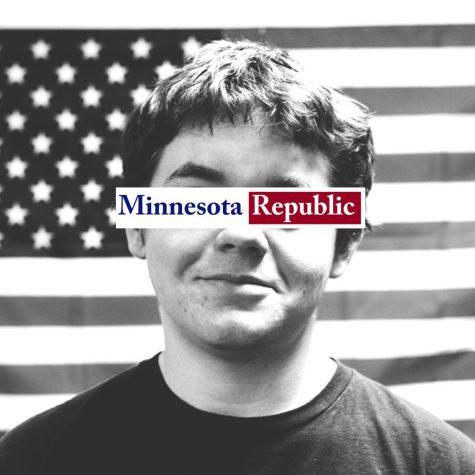 Thomas Farrell, Contributor
Thomas Farrell, Contributor, is a senior at University of Minnesota - Twin Cities, studying at the Carlson School of Management. Farrell enjoys to watch...