Khabib Nurmagomedov's Official Retirement, Bigger Plans Ahead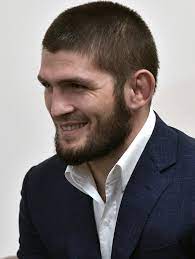 After months of hopeful speculation and negotiation, UFC president Dana White has confirmed lightweight champion Khabib Nurmagomedov has officially retired. White took to twitter to commend the Dagestani fighter for a great career: "29-0 it is. He is 💯 officially retired. It was incredible to watch you work @TeamKhabib thank you for EVERYTHING and enjoy whatever is next my friend." Nurmagomedov's final fight was a title defense against a solid Justin Gaethje at UFC 254. Following this fight, Khabib announced he would retire, citing his father's death and the wishes of his mother.
Abdulmanap Nurmagomedov passed away in July after contracting the Coronavirus that complicated his preeexisting heart condition. He was Khabib's lifelong coach and had a huge impact on his success as a fighter.
Khabib also cited his mother's wishes in choosing to retire. Nurmagomedov promised his mother he would stop fighting. "My mother is the most precious thing I have left," he said. "You won't push me to do things that will disappoint my mother."
While fans would love to see "The Eagle" continue to fight, the UFC legend has nothing to prove. Over his fighting career, he has compiled an incredible resume, defeating UFC stars such as Conor McGregor, Justin Gaethje, Dustin Poirer, and Al Iaquinta to name a few.
Many place Khabib in the conversation for greatest pound-for-pound fighter the UFC has ever seen. In a Joe Rogan Experience episode with MMA analyst Luke Thomas, Rogan praises Nurmagomdeov's pure record, "… what you see is flawless victory after flawless victory. You could maybe make the argument that Khabib lost two rounds his entire career….. That's it."
"
what you see is flawless victory after flawless victory. You could maybe make the argument that Khabib lost two rounds his entire career….. That's it"
After Khabib's first announcement of retirement in October, former UFC champion and teammate of Khabib Daniel Cormier took to twitter to praise the fighter, "Congratulations to the greatest champion in @ufc history. What a career, we are forever grateful for the time we got to spend with you my brother. 29-0 undefeated and undisputed."
The 32 year-old has plans to remain in the sport as a mentor and MMA advocate, opening up Eagle Fighting Championships (EFC) an MMA promotion company aimed to serve as a feeder organization for the UFC.
Nurmagomedov wants his promotion to surpass the UFC and be the biggest in the world, but he also wants to organically grow the organization. "I want EFC to be a launchpad into the world stage. We need at least 10 years to be better than UFC, so we don't have those goals."
He also discusses how the EFC will have its fighters best interests and success in consideration.
"Other promotions want their fighters to stay. I don't want that…A 23-year-old fighter can have 6-7 fights, win the title and defend it, then sign with the UFC in just two years."
While the EFC has short term goals of being a feeder into the UFC, Khabib admits his long-term plans, "we do aim to become one of the best of the world."
The EFC already has more tournaments planned for early 2021, taking place in the Middle East and Russia. Khabib wants to partner with Dana White and contract the UFC to feature EFC fights on its Fight Pass streaming package.
Nurmagodemov also plans to promote MMA in other ways. He pushed to have MMA included as an Olympic Sport, with sights set on the 2028 Summer Olympic Games in Los Angeles. In a press conference, he talked about the challenges of the addition of the sport to the Olympics, "They do not want there to be a lot of blood. But in terms of recognition, sponsorship, in terms of interest for television, MMA, I think that if it enters the Olympics program, it will be on a par with football and athletics in interest."
While Khabib Nurmagomedov is retiring from fighting himself, he remains at the forefront of the Mixed Martial Arts industry. His impact on the sport may be even greater in his post-fighting days.