To recall or not to recall?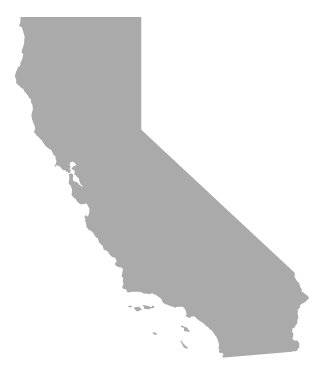 Gavin Newsom, California's governor, found himself in hot water when a people powered movement amassed 1.7 million signatures to appeal for a recall election. This is only the second successful attempt in California history where a governor recall election qualified for the ballot.
The previous recall election not only qualified for the ballot, but also removed the incumbent governor from office. As a result, prominent actor Arnold Schwarzenegger, also known as "The Terminator," became the first to win a California governor recall election in 2003.
However, Larry Elder, Gavin Newsom's primary challenger, would not share the same fate as former Governor Schwarzenegger. In fact, on September 14, 2021, California decisively chose not to recall Gavin Newsom. Why was there a movement to oust Governor Newsom in the first place?
Gavin Newsom's handling of the pandemic was controversial, to say the least. As soon as the first wave of coronavirus cases hit in March 2020, Gavin Newsom required thousands of small businesses across California to close. The state went into full lockdown with frequently changing measures thereafter. Despite the attempts to reopen at certain times in 2020, the summer and winter surge in cases resulted in Newsom halting activity in most public indoor facilities and largely preventing outdoor gatherings. The large winter surge prompted Governor Newsom to enact a new stay-at-home order and even a mandatory overnight curfew in several counties.
While you may think Gavin Newsom is incredibly principled in enacting strict public health policies, he was caught eating indoors at a fine dining restaurant celebrating the birthday of lobbyist Jason Kinney. The scandal occurred during the widespread closure of most restaurants in California. Being perceived as hypocritical and out-of-touch was part of the reason the recall movement gained steam.
Moreover, in March 2021, California was the last state to open indoor dining, as the vaccines were promising in potentially reducing the number of deaths caused by the pandemic. However, the impact of the various lockdowns was so adverse, "Nearly a third of California's restaurants permanently closed…" according to an ABC article. Other types of small businesses were not spared either, where Newsom was chiefly blamed for the devastating circumstances.
Besides business closures, an increase in homelessness, the inadequate handling of the threat of wildfires and the mass exodus of Californians moving to more affordable states make up for why there was there was a profound effort to recall Gavin Newsom.
With a plethora of political blunders under his belt, Gavin Newsom being ousted seemed like a possibility even in an overwhelmingly blue state like California. According to FiveThirtyEight polls, there was a virtual tie between 'Yes, recall' and 'No, don't recall' in early August 2021, but how was Newsom able to succeed in his campaign?
Larry Elder, former conservative talk radio host and frontrunner opposing Gavin Newsom, faced an uphill battle campaigning in California. His extreme right-wing stances including his support for a total ban on abortions, banning sex education in public schools, criticizing critical race theory and transgender athletes, getting rid of the minimum wage and being against vaccine mandates 'turned off' several Californians. He was perceived as an alternate version of Trump, who was widely disliked in California. As the recall election day got closer, several elites and Democratic politicians endorsed Newsom and smeared Larry Elder.
For example, prominent Democratic politician Elizabeth Warren claimed, "We've seen Trump Republicans across the country attacking election results and the right to vote. Now they're coming to grab power in California, abusing the recall process and costing taxpayers millions."
Although Larry Elder pointed out the several flaws of Gavin Newsom, his intense focus on 'culture war' issues and perceived similarity to Trump prevented several independent voters from supporting him. Elder's more extreme views likely increased turnout from Democratic voters to ensure he does not get elected.
Because Elder had to rely on low Democratic turnout to succeed, perhaps the election could have turned out differently if a more moderate Republican ran instead. A candidate who intensely focused on economic issues, a candidate without a history on radio with controversial statements and a candidate who did not campaign heavily on culture war issues could have made history again in California. Will Larry Elder change his campaign strategy when he challenges Newsom in the next election or is he too far gone to ever succeed?