Ted Lasso – Just Believe
Ted Lasso, an Apple TV+ exclusive, has been making waves ever since its inception. After winning an Outstanding Comedy Series at the 2021 Primetime Emmy Awards, Ted Lasso has been put on the radar of everyone everywhere. The Apple TV+ exclusive did not win just one Emmy Award, the show took home seven total Emmy Awards in 2021 being nominated for 20 total awards. 
The release of the final episode on October 8th, wrapped up season two of the beloved show. Season one gave the fans 10 episodes, while season two brought more Ted Lasso goodness with 12 weekly episodes. Ted Lasso is confirmed for a 3rd season and just struck up a deal with the Premier League worth up to £500,000 pounds or $680 thousand dollars per The Athletic. This will allow for licensing of Premier League clubs logos, jerseys, and the Premier League trophy. The deal also allows Ted Lasso producers to use Premier League archives digging deeper into Premier League history. This collaboration will potentially allow the Premier League to tap into a new group of fans bringing in more lifelong supporters from the United States, adding more viewership to the already most viewed league in the world. 
Ted Lasso is about an American College football coach who knows nothing about English football and is hired by a fictional English Premier League club, AFC Richmond, to become the new gaffer/coach. Coach Lasso has no knowledge of the rules, questioning what offsides is and what relegation is. The catch is that he is hired by the ex-wife of the former owner by means of getting back at him for cheating. She does this in order to destroy the thing he cherishes more than anything in the world, his club. The initial reaction of the public and players is of hatred, even going as far to call Coach Lasso a "wanker" every single time the supporters see him in public. Coach Lasso does not take this to heart as he is an unwavering beacon of hope and optimism, hanging up a crooked "Believe" sign in the locker room to remind the players to simply do just that. Believe. He eventually wins over the majority after all his inevitable failures, because of his charm. 
The first we have ever seen of the character, Coach Ted Lasso, came in a 2013 advertisement promoting the return of the Premier League to NBC and NBCSN. The advertisement features Coach Lasso, played by actor Jason Sudeikis, arriving at the Tottenham Hotspur training grounds as an American coach in the Premier League. Ted Lasso reappears in a 2014 advertisement also for NBC and NBCSN titled, The Return of Ted Lasso, where Coach Lasso is a pundit/commentator after he had been sacked/fired as the coach of Tottenham Hotspur. He still has no knowledge of the most popular game in the world even after being a Premier League gaffer/coach, and makes a plethora of mistakes while on camera. 
Ted Lasso stars Jason Sudeikis, Hannah Waddingham, and Juno Temple. Lesser known breakout stars making a huge impact in the show include; Brett Goldstein, Nick Mohammed, and Brendan Hunt. The characters are the biggest selling point of Ted Lasso, from each character's story to their quirks as humans.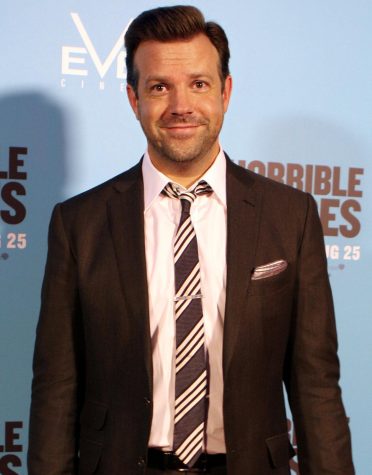 After watching both seasons of Ted Lasso, I can firmly say that if it is nothing else, it is a feel good show. The majority of the jokes landed and left me laughing out loud. I have personally never met someone who has disliked this show based on my recommendation, and trust me I talk about this show a lot. Jump right in and I am sure that you will fall in love with the world of Ted Lasso, asking when the next season is coming out. Ted Lasso is Apple TV+'s most watched show, and for good reason. The show has received rave reviews, receiving 95% from Rotten Tomatoes critics and 88% from audiences. I urge you to check out this show, and trust me it will not disappoint. There are not many shows that have charm, comedy, and emotion, quite like Ted Lasso. My love for the Premier League has only grown since watching this show and maybe it will get you talking like a lad from the UK in due time. 
"
My love for the Premier League has only grown since watching this show and maybe it will get you talking like a lad from the UK in due time